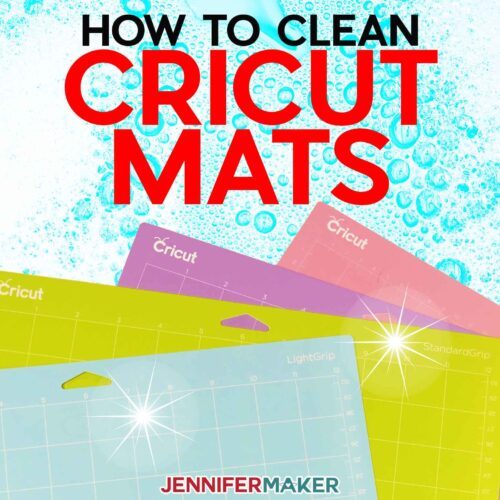 Learn how to clean Cricut mats for better, cleaner cuts and get a free printable cheatsheet to help you use your mats better, too!
If you've ever heard me talk about Cricut crafting, you know that having a sticky Cricut mat is key to cutting success! And the best way to keep your Cricut mats sticky is to keep them clean. But, as we use our mats and cut our more and more things, mats get worn and dirty, losing their stick. This causes materials to shift around while cutting, which can result in bad cuts. So today I'm going to share my tricks and tips on how to clean Cricut mats!
How to Clean Cricut Mats with Baby Wipes
Watch my step-by-step video on how to clean a Cricut mat with a baby wipe or wet wipe!