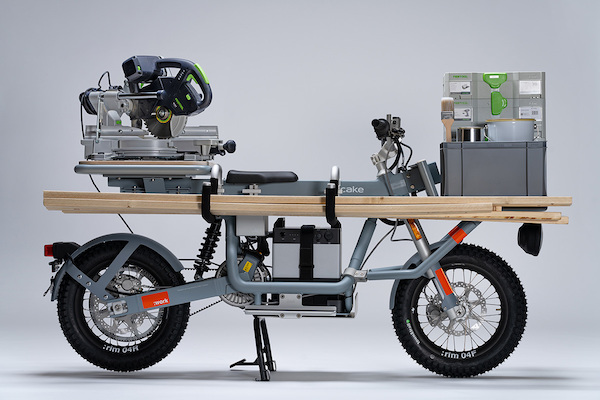 Image via CAKE
To want to hoist your workbench on the back of your electric motorcycle may, admittedly, be a rather niche desire. However, Swedish electric bike company
CAKE
has designed a model or three that does just that—and pretty flawlessly, too.
The
CAKE:work
series bikes are specially created with people who need to take tools on their travels. Think elements like large batteries and a compact design to ensure that traffic jams will never become an issue.
Spanning the 'Kalk, 'Makka', and 'Ösa', all the bikes in
the lineup
come with accessories such as cargo boxes and reverse-charging to be able to sustain equipment like power tools.
Specifically, the
Ösa
. With one customization being basically a workbench on wheels, the bike's three models boast top speeds of 90, 45, and 25 km/h (56, 28, and 15mph), and up to 160 kilometers (99 miles) of range. Plus, new trailers can carry loads of up to 1,500 liters.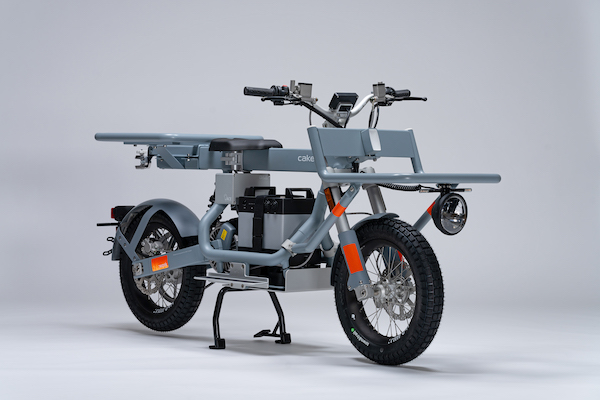 Image via CAKE
And as with the original Ösa models, it can also supply power to heavy-duty tools and gadgets through its own battery system. There's also a moped variation of this design, called the Ösa Flex.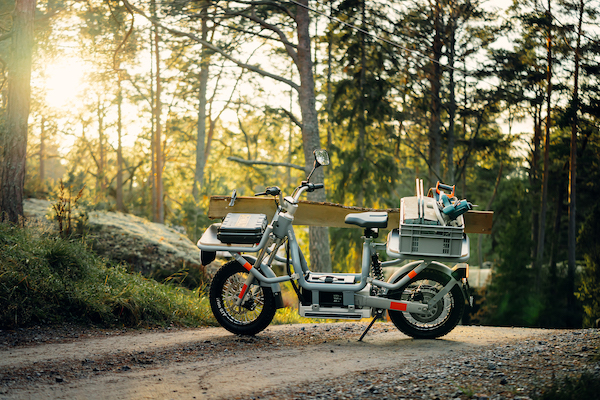 Image via CAKE
With similar capabilities is the
Makka
, which has two models (45 and 25 km/h) boasting an agile design suitable for both urban commuting and off-trail exploration.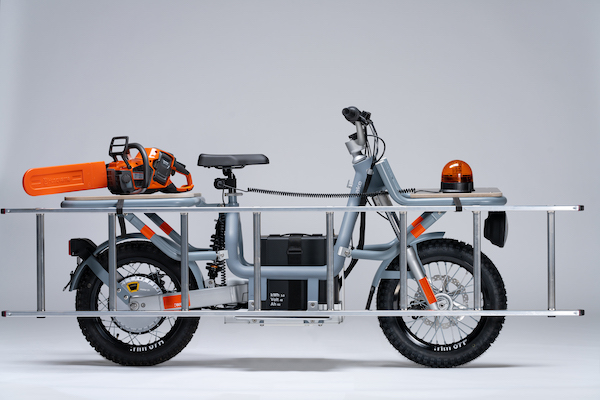 Image via CAKE
External power outlets are built into its design, which also allows users to supply power to an external gadget.
Further customization and the option to add extra elements are available as well, although CAKE has four configurations—the Clean, Original, Deli, and Express—ready to choose from.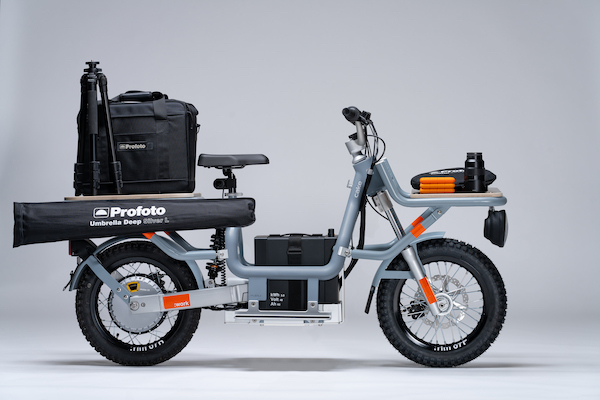 Image via CAKE
Lastly, the
Kalk
may not have a workbench-ready design, but it's still a rather nifty bike to have at your disposal. Designed largely for off-roading, it's most suitable for "surveillance, service, patrolling or similar, to reach remote places through rough terrain."
It's still street-legal, though. And although it's not quite power-tool-compatible, there is still a rack included so users can safely transport the tools to a remote location, for example.
Image via CAKE
Deliveries are slated for Spring 2022, with prices starting from US$3,800, US$8,500, and US$13,000 for the Makka, Ösa, and Kalk respectively.
View this post on Instagram
[via
Input
, images via
CAKE
]