Once all of the tryptophan has wore off from the copious amounts of turkey we all ate this weekend it is officially time to start thinking of Christmas! If you were not able to cross all of the gifts off of your list from this past Black Friday maybe we can help you finish your Christmas shopping with some Cyber Monday deals while you're at the office. Check out all of these curated deals and see if it fits the bill for someone on your list!
---
Cyber Monday: Big 8 Products HANG UP Mounting Bracket – 25% OFF Today ONLY
The Big 8 Products brand philosophy is based on three qualities that create the foundation for every product they produce: tough, quality, and purpose. They strive to create products that help outdoors men and women preserve the memories of their adventures afield.
Strong and sturdy – weight tested to hold 200lbs
Tool-less adjustment
Comes fully assembled (all metal construction)
60° of vertical adjustment and 40° of horizontal positioning
Easy adjustment thumb-screws with bone gripping features
Hammered metal finish
Euro mount display

Big 8 Products offers free domestic shipping on orders over $80, and is currently running a Cyber Monday Sale of 25% off and a free antler tag (10-pack). The HANG UP Mounting Bracket is a new product from Big 8 Products. This product is versatile; either a buck or doe can be displayed in a euro mount style. It is a great way to display a harvest that might not be taxidermy-mount grade, but still holds sentimental meaning. For many, hunting is not always about the biggest rack. Sometimes it is about harvesting a deer for venison and spending quality time with family during the hunt. The quality craftsmanship of the HANG UP Mounting Bracket can be trusted to securely display those tributes to special hunting memories.
---
Cyber Monday: Wicked North Gear – 30% OFF through the End of the Month
Be bold, aim true; that's the Wicked North motto. Wicked North is a lifestyle brand founded by husband and wife team Bobby and Lindsay Herda. They are avid outdoors enthusiasts and who are passionate about the brand they have built. Wicked North has evolved into a growing lifestyle brand with premium merchandise and clever gear. They offer hoodies, hats, camo apparel, coolers, tumblers, turkey game cleaning kits, turkey beard and feather plaques, and more. Wicked North has a wide selection of perfect stocking stuffers, too: stickers, signs, keychains, and more. Wicked North is offering 30% off until the end of the month.
---
Cyber Monday: Otis Technology – 20% OFF Guaranteed + More Sales
Otis Technology manufactures high-quality gun cleaning kits and accessories. Otis products maintain a reputation as some of the best on the market. Gun cleaning kits and accessories are a thoughtful, useful gift for sportsmen and sportswomen alike. Your Dad probably doesn't need – or want – any more ties. The same thing goes for Mom: she doesn't want another scarf!
New Releases from Otis Technology
Otis Technology offers free shipping on orders of $99 or more in the 48 states. Otis Technology is offering up some exclusive specials – up to 100% off – for email subscribers. Many other limited, high-value coupon codes are also available and 20% off is guaranteed. In addition, they are also offering up a Cyber Monday Email Exclusive Sale. This Cyber Monday Sale will be announced via email. To take advantage of these offers sign up now at otistec.com.
---
Cyber Monday: Silencer Central – FREE Silencer
Silencer Central has streamlined the buying process – everything can be handled remotely. And when the final approval comes through, they ship the suppressor directly to your door. Now – for Cyber Monday only – they will ship two suppressors directly to your door! Customers that buy a Banish .223, Banish 30, Banish 30 Gold, or Banish 45 will get a Banish 22K – a titanium rimfire silencer that weighs in at 2.45 ounces – for FREE!
---
Cyber Monday: Medical Points Abroad – 15% OFF any Med Kit
If you do your fair share of exploring and adventures in the outdoors you will understand the need for medical equipment and being able to take of yourself when things go sideways. This can be as simple as having band-aids up to utilizing tourniquets and even more advanced methods of field treatment. Whether you already have a small med kit you bring with you in the field or you are in need of one, Medical Points Abroad has great options this Cyber Monday plus 15% OFF of any med kit.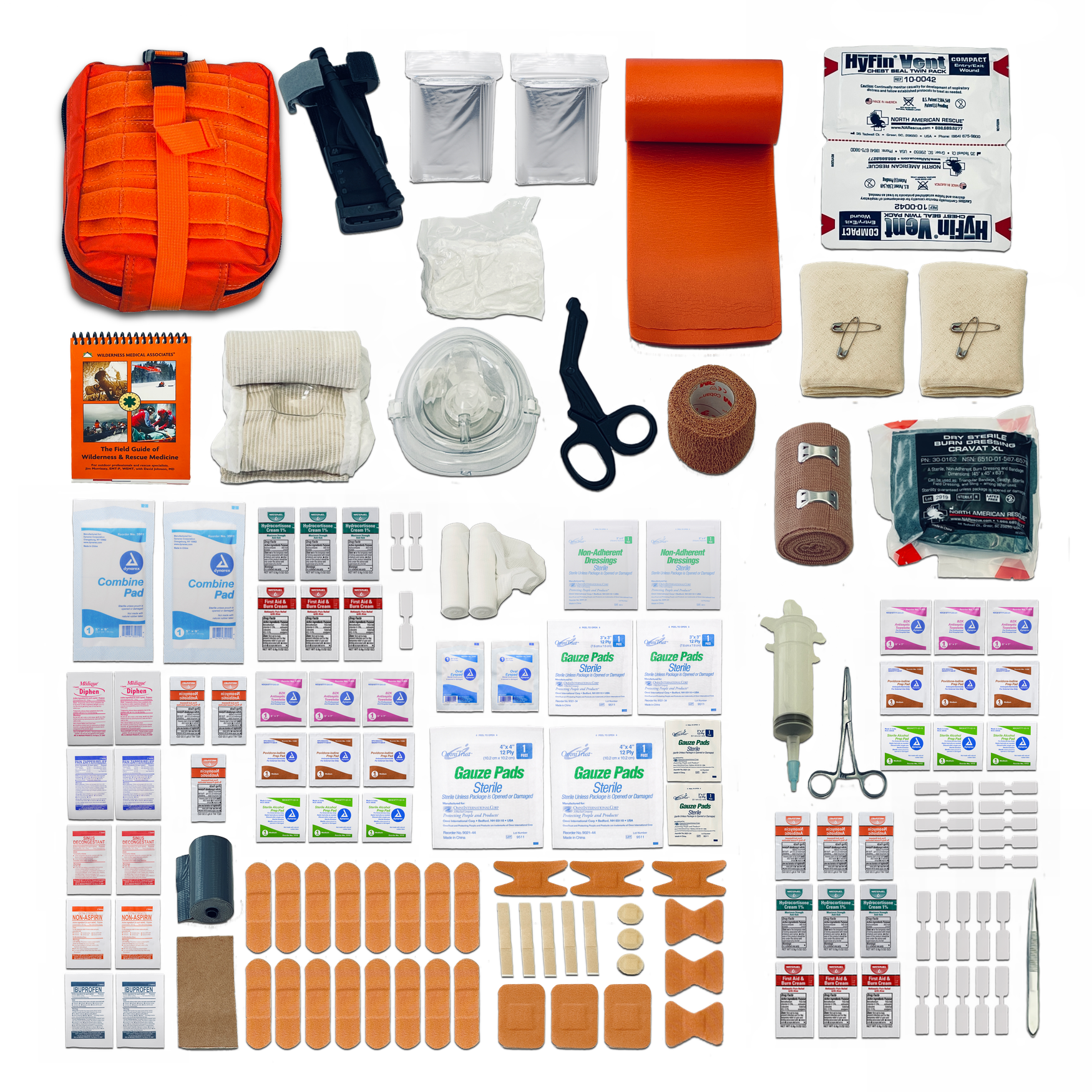 ---
Cyber Monday: The Guns And Gear Store – Ammo Price Cuts!
One thing that all shooters and hunters are in need of is more ammunition. It is something we can never get enough of. So, whether you have someone on your Christmas list that shoots a league, or simply loves to shoot, ammunition is always a sure fire way to make that loved one happy.

---
Whether you have a mother-in-law who tagged a wall-worthy buck this fall or your have a cousin who is need of some bulk ammo, one or all of these Cyber Monday deals should be right up your alley! Be sure to check out these various highlighted companies early and often because Cyber Monday deals typically do not last long! As always, let us know all of your thoughts in the Comments below! We always appreciate your feedback.
The post Cyber Monday Deals for Hunters, Shooters, and Outdoor Enthusiasts appeared first on AllOutdoor.com.