As a gardener I know a lot about great gift ideas for gardeners. There are many little and big things that will excite any gardener you love in your life. This collection of items is specifically for those special gardeners in your life.
Finding a great gift idea for gardeners may seem like a challenge, but really what a gardener is looking for is something that will make gardening for them that much more enjoyable. From suggested Ebooks to the best tools to make weeding easier or even a great jacket to help make it extra comfortable and functional while doing what they love. All these gifts will inspire your gardener to get going all over again when the weather is right for them.
37 Amazing Gift Ideas For Gardeners
If you want to help someone to get started with gardening or gain some more gardening know-how, then my E-book shares my tips to get them out in the garden growing successfully.
It includes advice on garden design, raised beds, starting seeds, tools, timings, and dealing with pests and potential pitfalls.
Everything you need to introduce a friend to the joys of gardening.
I love these shirts from Outerknown and they make great all-year-round shirts for wearing in the garden. Tough enough for work and stylish enough to wear relaxing.
They come in a wide range of colors and designs so you're sure to find one they'll like. They can be worn on their own, layered for warmth, or even as a light jacket.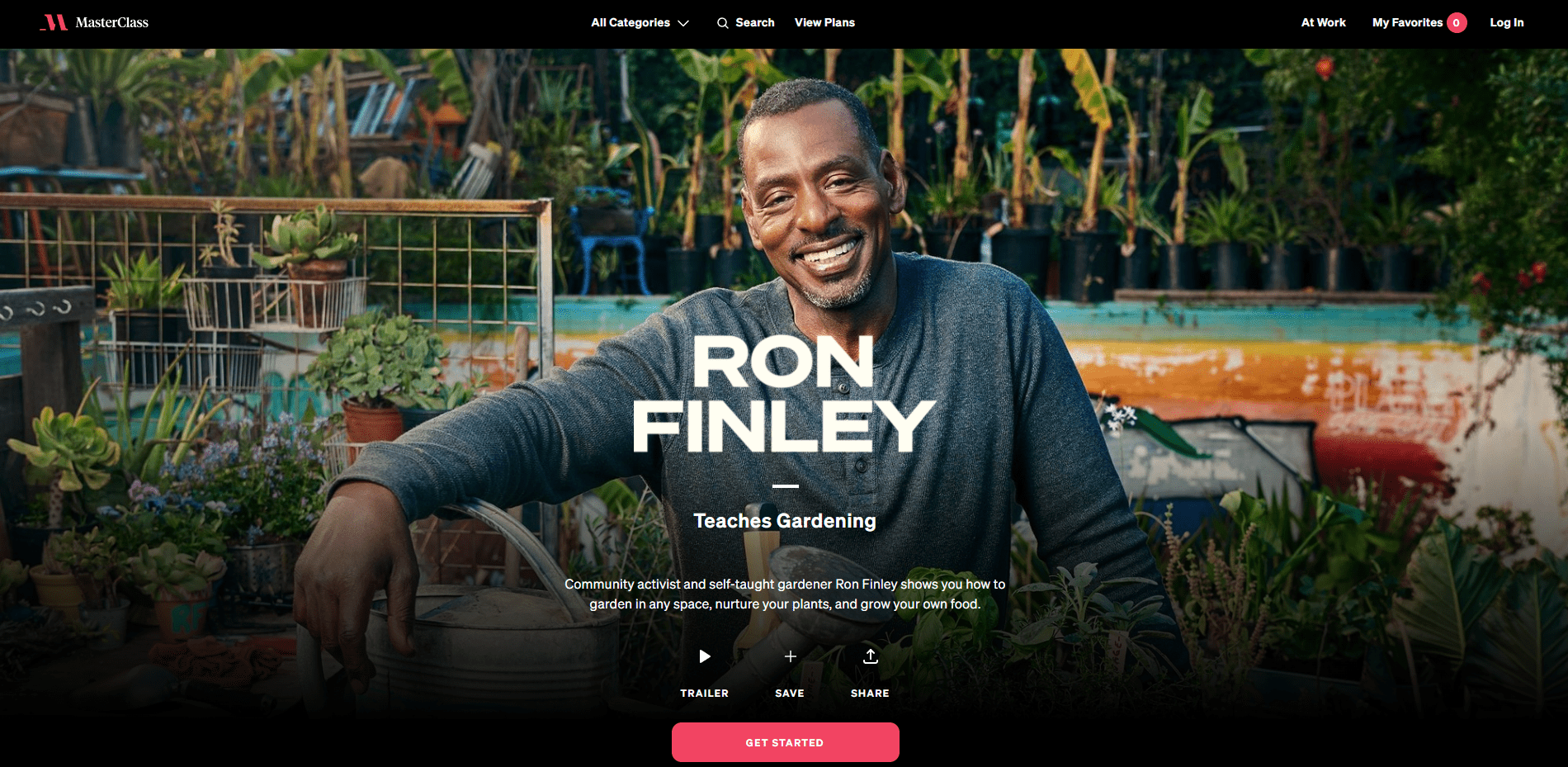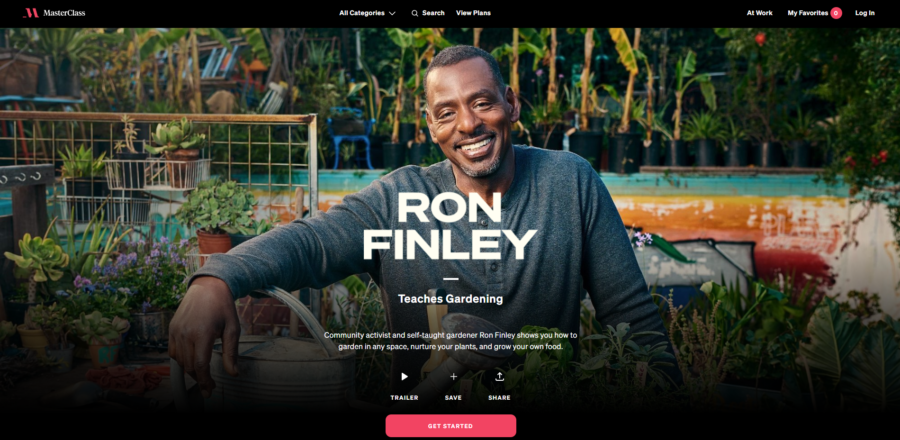 Masterclass provides online lessons from well-known experts in their fields (and gardens) including people such as Gordon Ramsay.
We particularly like these lessons from the inspirational Ron Finley. From South Central LA, he is a proponent of urban gardening, using neglected dirt patches in cities to grow food.
If you know someone with limited space, his classes will teach them how to grow their own food in any space.
If you're looking for gift ideas for gardeners who want to keep things organic then this Encyclopedia of Organic Gardening is the go-to book for everything organic, and has been for over 50 years.
It has everything any gardener would need including specific information covering the vast range of climates in different American regions and a changing global climate.
No gardener would be without at least one pair of good shears so these micro-tip pruning shears from Vivosun are a safe bet for a much-appreciated gift for any gardener.
They are spring-loaded with a comfort grip handle to make pruning less of a strain. And ultra-sharp micro tipped blades make precision pruning a … snip.
If you're looking for a gift idea for a gardener who also loves tech then this space-age indoor herb garden from Williams Sonoma could be just the gift for them.
The smart garden automatically monitors light, water and nutrients and can be conveniently kept in their kitchen for easy use of the herbs while cooking.
These garden tubs are great gift ideas for gardeners as they are so flexible. Flexible in material but extremely flexible in use. They can be used for so many things in the garden and around the home – being able to hold liquids, rubble, soil, plants, trash, and even, according to the pictures on Amazon, a baby or a cat!
Whoever you give these to will be amazed at how much they use them.
These gorgeous modern vases add a beautiful splash of pastel color to any sunroom or home, or even outdoors on a patio.
The narrow neck holds a few flowers in place nicely and they're available in lots of sizes and designs.
Another gardening essential that any gardener would be happy to receive as a gift is a new hoe.
And this one from long-established brand Ames with a long hardwood handle, cushion grip and a sharp double-edge blade is a great choice.
Aprons aren't just for kitchens and this garden apron from the gorgeous Anthropologie is a nice gift idea for any gardener who wants to maintain their style – while crawling around in the dirt!
You may think of a potting bench as just a rough and messy plank of wood hidden away somewhere but this potting bench from Wayfair is a really elegant piece of standalone furniture.
It would look great anywhere in the home or garden so it can be used for potting in full view for a change.
How about gift ideas for gardeners who want to add a little of the wild west to their gardening? This tool belt has a certain cowboy/cowgirl holster look to it.
Made of genuine leather this soft yet tough belt has plenty of space for keeping tools easily at hand for a quick draw when needed. Yee-ha!
Going back to environmentally friendly gift ideas again, these Bellingham gloves are made from sustainable bamboo. The bamboo makes them naturally cool and breathable while still being tough and puncture-resistant.
A watering can is another must-have for every gardener and this large watering can makes a useful gift idea as it holds up to 3 gallons, which helps reduce trips to refill.
It is made of lightweight but durable plastic and comes with a removable stainless steel spout.
You can't really go wrong with the good old Leatherman multi-tool. This Sidekick model sports 14 tools in 1 and has an incredible 25-year warranty. Yes, 25 years!
This is always a failsafe gift idea for any gardener or handyperson with endless uses around the home and garden.
This set of 4 garden hand tools is packaged in a box for gifting so makes a hassle-free gift idea for a gardener friend or loved one.
Made from forged and powder-coated solid steel with ash handles these tools are built to last.
For something a little different, this handwoven market basket would make a lovely basket for collecting your own fruit or vegetables. It's maybe not something anyone would treat themselves to, so would make a lovely gift to receive.
Handmade in Ghana with a sturdy leather handle.
These half-pint regular mouth canning jars are an old favorite with just about everyone. They're easy to fill, empty and use for freezing in addition to hot or cold filling!
Being outdoors means gardeners need protection from the sun and this trendy sun hat gives them plenty of protection with its wide brim and tight weave. And it's stylish as well as practical, being available in various styles and sizes.
An inventive use for a coat rack would be to dry herbs. So if you know someone who grows their own herbs, these handmade peg rails are a great gift idea.
Custom built in any length from solid oak they will add a warm glow and pleasant aromas to any area.
For going outdoors in the colder months these iconic Blundstone thermal boots protect from the cold and wet. And they do it in style.
If you want to pamper someone with a stylish twist on a practical boot these classy and cozy boots fit the bill.
Now that we're getting classy and stylish, how about this log carrier from L.L. Bean.
It's a similar style to the Blundstone boots above, so if you really want to push the boat out (or log raft) you could splash out on both for someone very special.
Seeds may not seem like the most exciting of gift ideas for gardeners but if you get them some seeds to grow something they may not have thought to get for themselves then it could be very exciting for them to see something different grow.
Again, plant markers may not seem like the most exciting of gifts for gardeners but these slate ones from Pottery Barn turn a boring essential into an unusual and attractive addition to their vegetable plot.
Another gardening essential given a makeover by Pottery Barn is this vintage-looking stainless steel spade. With an ash handle finishing off the 'cutting edge' looks.
We're still on stylish examples of normally not so stylish gardening equipment with of all things, a worm composter. With an award-winning design, it will happily sit anywhere in their home while turning organic waste into rich compost for their garden.
Something as simple as a garden hose could be a great gift for a gardener. They may not have one long enough, or be making do with an old leaky one.
With a choice of colors and sizes, these Heritage Garden Hoses can bring new refreshment to any garden.
Another gift idea from L.L. Bean is this classic Adirondack barn coat. It's a stylish and practical hip-length coat that's perfect for keeping out breezes and showers while pottering in the garden or surveying your estate.
This Horse Hair Broom is handmade in Germany so you know it's a quality piece and will last for years. So if you know a gardener whose broom is getting a little ragged this would be a lovely replacement.
For more sun protection out in the garden, this Babo Botanicals SPF 30 Sunscreen would make a nice stocking filler. It's environmentally and sensitive-skin friendly without the harsh chemicals often found in sun creams.
This two-wheeled wheelbarrow/cart is much more stable than traditional single-wheeled wheelbarrows so it's a great gift idea for a gardener who may struggle sometimes moving things around the garden.
How about a fabric alternative to plastic pots and grow bags? These are breathable and have good drainage for healthy soil and plants. Available in various sizes, they look nice enough to leave the plants in while being able to move them around if needed.
Preserving your harvest means never having any wasted fruit or vegetables. This book by Ball has 400 recipes for jams, salsas, pickles and more. Give this gift to a fellow gardener and hopefully they'll re-gift it to you in the form of regular jam and pickle supplies!
Gardeners know how important the seasons are and this much-lauded, award-winning cookbook by the vegetable whisperer, Joshua McFadden, digs deep into vegetables and the seasons (6 of them!) surrounding their cultivation and cooking.
Do you know a gardener who loves their kimchi and sauerkraut? Giving them these fermenting jars means they can be making their own. They incorporate special lids that let gas escape while keeping bacteria out for flawless fermenting.
Something a lot of gardeners may not think to get for themselves but is very useful is a rain gauge to keep track of how much natural watering their garden is getting.
This one is simple, sturdy, and easy to read.
Lastly, is the gift of community. Our very own Fresh Exchange community where you can get advice, tips and ideas from us and others in the community as well as videos, meditations, events, downloads and more.
Call me biased but, while this may be last, I think this is one of the top gift ideas for gardeners on the list.
Finding a great gift idea for gardeners is all about helping inspire them to get outside and do what they love the most. These gifts will all make any gardener extra happy and excited to get their hands dirty.  
Other Posts you May Love to help inspire your garden gifting: