Also known as The Green City under the Sun, Nairobi is one of the top tourist destinations in Africa. It's a vibrant capital that's home to a mixture of wildlife, nature, and cultural heritage.
With a national park situated on its outskirts and many things to do nearby such as visiting the Giraffe Center or Elephant Sanctuary, it's easy to see why so many visitors are drawn to this city.
As well as visiting museums, you can also take a walk along the busy streets and experience the historical, cultural, and business side of The Green City.
The best way for me to share things to do here is to tell you about the places that I like to go to. As a Kenyan native and someone who's lived in Nairobi, I love sharing my city and Nairobi secrets with visitors and others alike.
Although some of my favorite spots include tourist attractions, I'll also share with you some local places, some superb nightlife joints, and some hidden gems.
Here's my list of some of the most exciting things to do while in Nairobi.
25 Things To Do in Nairobi
As a local Kenyan and someone who's lived in Nairobi for a considerable amount of time, I'm excited to share with you my favorite Nairobi attractions, bars, restaurants, day trips, and more. Let's get into it.
1. Explore the Nairobi National Park
Nairobi National Park is situated a few kilometers from the city center. Aside from being one of the best places to visit in Nairobi, the park is a good starting point for safari trips in Kenya.
It's accessible both by private and public means from the capital. However, the best way to experience this magical park is by taking a guided game drive. During the 4-hour early morning game drive of the Nairobi National Park, you'll have the chance to spot wildlife like lions, black rhinos, cheetahs, buffalos, giraffes, and hippos, as well as many bird species.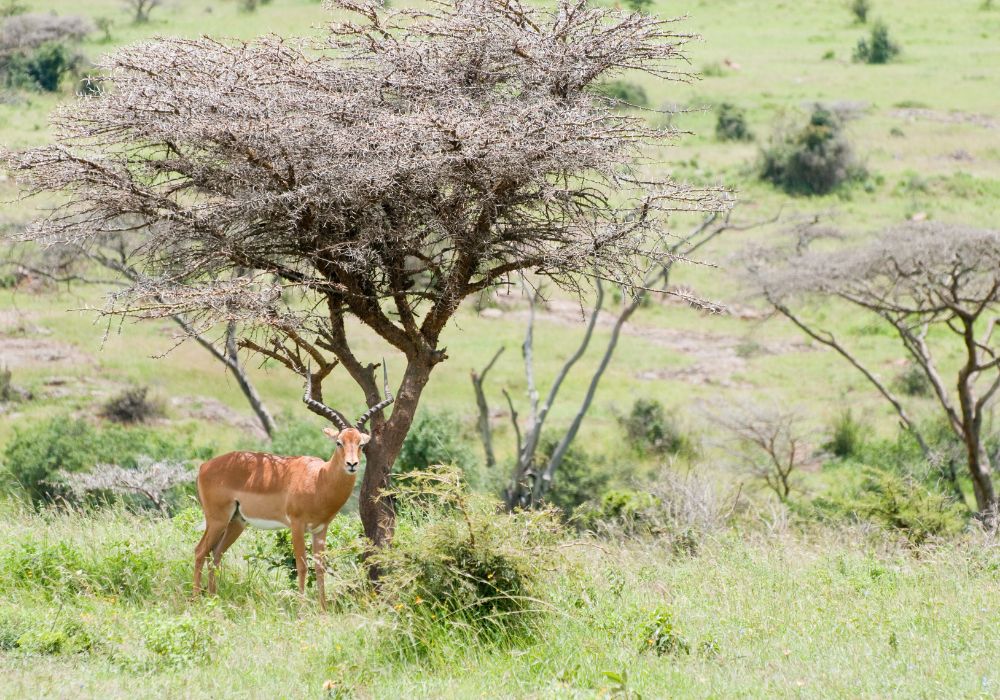 Some people prefer doing the game drive only, but visiting the Safari Walk inside the park is also both educating and refreshing. The safari walk is home to rhinos, hyenas, and other wild animals. It ranks high up as one of the best places to visit in Nairobi for couples.
2. Visit the Nairobi Elephant Sanctuary
Also known as the Nairobi Nursery, the David Sheldrick Elephant Orphanage is a great attraction close to the city. It's a sanctuary where orphaned elephants are taken care of before being re-introduced into the wild.
Visiting the Elephant Sanctuary is one of my favorite things to do on a day trip from Nairobi. The sanctuary is situated about 25 minutes by taxi from the city center.
There's an entrance fee/donation of 1500 shillings, ($15), and it's only open to visitors for an hour; between 11:00 am and 12:00 pm. This is the time when the keepers bring the baby elephants to a feeding area where the public can see them.
The best way to experience the Elephant Sanctuary is by joining an organized tour. You not only visit the nursery but also the nearby Giraffe Center too.
3. Visit the Giraffe Center
An initiative of the African Fund for Endangered Wildlife, (AFEW), The Giraffe Centre is a conservation, education, and breeding center for the endangered Rothschild's giraffe.
It's open daily between 09:00 am and 5:00 pm, including weekends and public holidays. Aside from the information center, there's also an elevated platform that allows you to hand feed the giraffes.
The center is one of the most popular day trip destinations in Nairobi. It's also part of the Nairobi wildlife experiences which include a game drive at Nairobi National Park, a visit to the Elephant Sanctuary, and the Karen Blixen Museum.
If you only have one day in the city, the Giraffe Center should be one of your top things to do in Nairobi. Another option is to spend a night at this gorgeous Airbnb that's right next door to both The Giraffe Center and The David Sheldrick Wildlife Trust center.
4. Experience the Kenyan Culture at the Bomas of Kenya
The Bomas of Kenya is a tourist attraction that displays different aspects of Kenyan culture and heritage.
It's another great option for a day trip from Nairobi due to its proximity to the capital.
If you're visiting Nairobi and are curious about Kenyan communities and their heritage, then The Bomas of Kenya is a must-see.
Even as a local, I still find this kind of cultural tour fascinating.
On the tour, you'll experience Kenyan diversity through traditional dances, food, and vernacular architecture.
5. Experience Nairobi City on Foot (Nai Nami)
Every city in the world has a story – fun, interesting, or dark – and Nairobi is no exception. One of the mysteries of the city is why it's referred to as "Nairobery". Every traveler returns home with their own stories based on experience or speculation. 
If you're keen on unlocking the mystery, join a city walking tour and wander along the alleys. You'll uncover and understand its past and present through the eyes of those who have lived here night and day.
Nai Nami, (Nairobi With Me), is an initiative started by youths and is aimed at creating awareness about Nairobi through walking tours.
The tours are run by a younger generation from slums and former street kids who know every corner of the city like the back of thier hands; making this experience one of the best tours in Nairobi.
Some of the city attractions featured on the walking tour include famous landmarks, museums, monuments, and old architecture.
6. Go Shopping at a Maasai Market
As a local, I love the Maasai Market and still visit on a regular basis when I'm in Nairobi. It's no suprise it's one of the top Nairobi attractions.
The Maasai Market is an open-air market in Nairobi that's held in different locations throughout the week.
Travelers visit the Masai Market to see and shop for gifts and keepsakes like paintings, beads, jewelry, fabrics, and wood-carvings.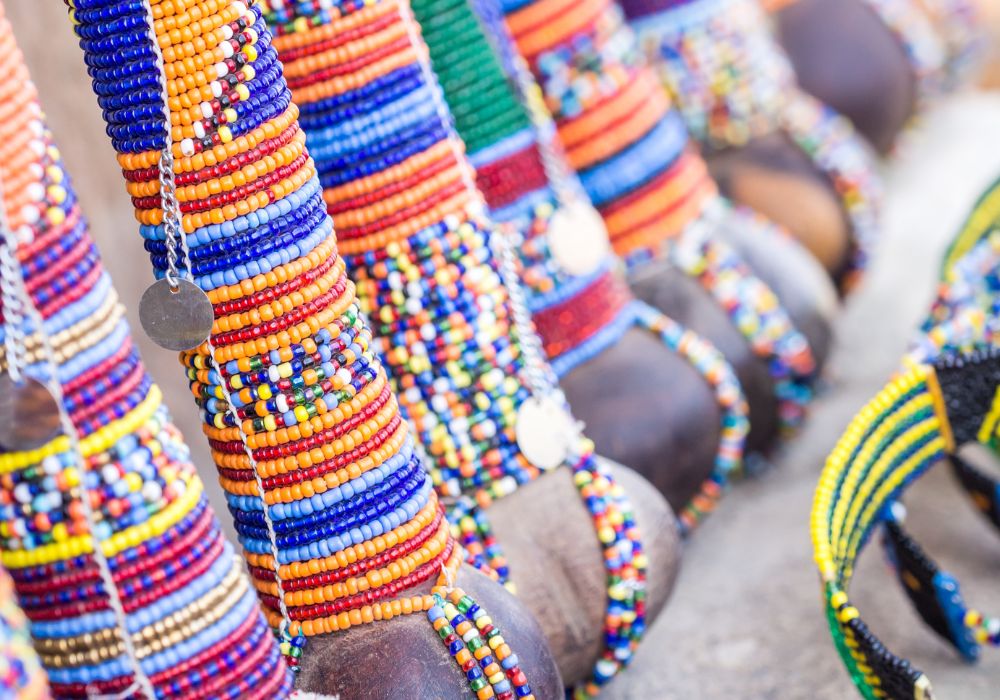 The best days to visit are Saturdays and Sundays when the market is located in Nairobi city center, (at the high court parking lot).
An alternative to the Masai Market is the City Market which is open daily.
If you're keen to test your bargaining skills, join this Maasai Market shopping experience in Nairobi. 
7. Visit the Gikomba Market
Situated on the outskirts of the city, Gikomba is one of the biggest markets in Kenya. Vendors in the market sell clothes, accessories, and other items.
Because of its size and many stores, it's easy to get lost in the market, (even for locals). Although somewhat daunting, this also makes it one of the most adventurous places to visit in Nairobi.
I recommend that you go with someone who knows the market well to guide you through the stalls and to avoid heading off course.
The experience of the Gikomba market is one of a kind. You'll test your negotiating skills even if you don't intend to buy anything.
8. Experience the Nairobi Nightlife
Without experiencing the nightlife, a trip to any city or town is usually incomplete. In my younger years, I spent a lot of time enjoying late nights out in Nairobi and I can say from experience that the nightlife is truly excellent.
You can go on a safari, check all the historical sites, and go outdoors to walk the streets, but if you don't eat the local food or sample the nightlife, your picture of the place just won't be complete.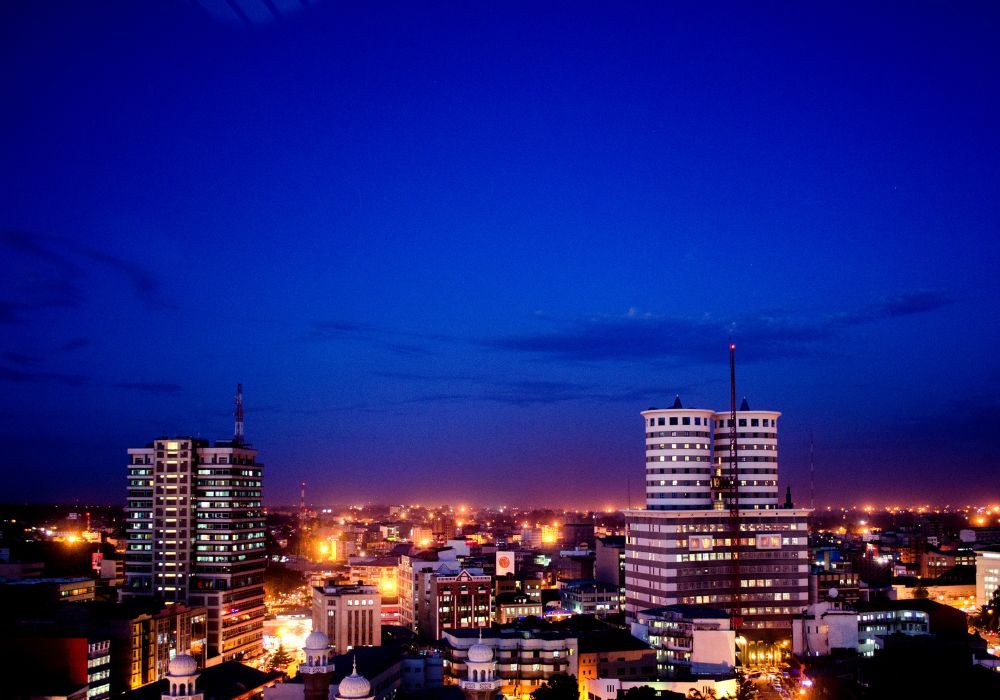 Exploring Nairobi at night is great, and it's a fun and exciting way to experience the local culture.
You can indulge in nighttime activities like partying, board gaming, karaoke, dancing, watching plays, or listening to live bands.
Try out local food like Nyama Choma and Kachumbari, drink Tusker beer, (an East African pale lager), and create some moments to remember by joining this amazing Nairobi nightlife experience.
9. Go Hiking at the Ngong Hills
Situated some kilometers from Ngong Town, Ngong Hills are one of the best places to visit near Nairobi. The hills offer an amazing day hike outside the city with incredible views of the great rift valley.
For as long as I've lived in Nairobi, I've always considered Ngong Hills a great destination. The seven hills from the Ngong Forest Gate to Kona Baridi will test your fitness level, but reward you with the most memorable experience. There aren't any wild animals in Ngong Hills making it a great place for solo travelers and groups. The forest is open daily from 8:00 am to 5:00 pm and the rates are affordable.
Please note that cash payments are not accepted at the Ngong Hills – only Mpesa or Card, (Visa or MasterCard).
The best way to experience the Ngong hills is to join a hiking trip. The climb takes about 5 hours from gate to gate, through open fields and natural forest trails.
10. Chase the Githiga Caves and Waterfalls
I love waterfalls. As a tour guide, when planning my activities in Nairobi, I'm always sure to include destinations that work in beautiful waterfalls.
Karuru falls, (in the Aberdares), and Ragia falls are the most spectacular. But when looking for waterfalls near the city, Githiga waterfalls always makes the list.
The wonderful thing about chasing Githiga waterfalls is that the journey takes you through idyllic highlands and tea farms. And at the end, you'll see caves where Kenyan freedom fighters hid during the struggle for independence.
Do you like chasing waterfalls? If yes, join this drift experience through Githiga.
11. Experience Nature at the Karura Forest
If you're into nature and outdoor activities, you have a good enough reason to visit Nairobi – in particular, the Karura Forest.
Besides engaging in activities such as jogging and cycling, Karura Forest is a wonderful place for bird watching, walking, and relaxing.
The forest is open daily from 6:00 am to 6:00 pm, (gates close at 7:00 pm).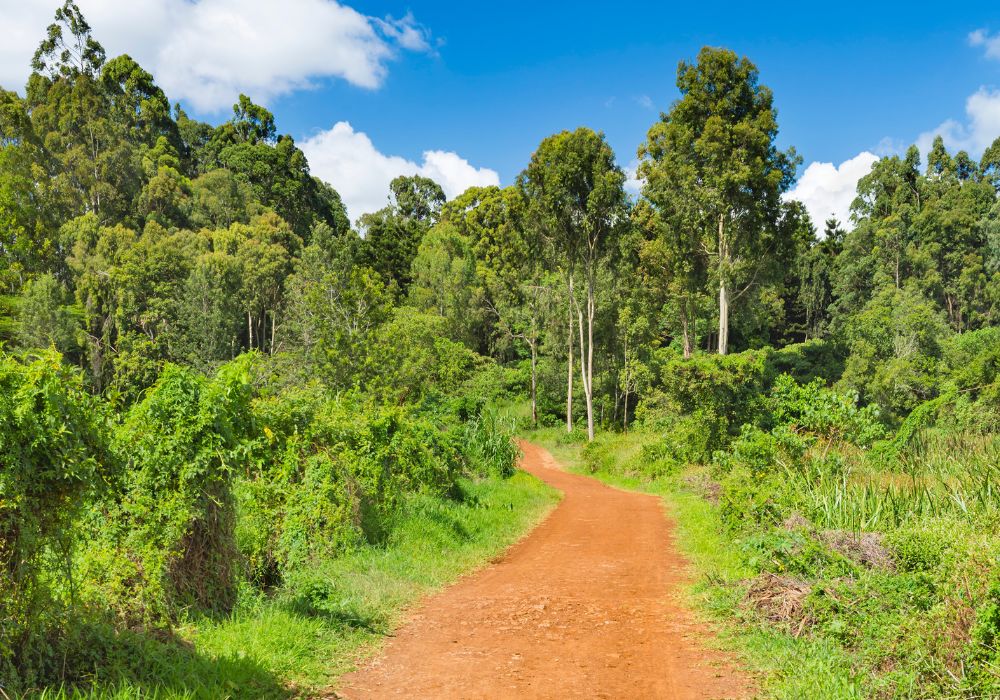 For first-timers, it's best to visit and experience Karura Forest with someone who knows the trails well. They'll be able to expertly guide you through the tracks, which is especially helpful when running or biking.
12. Visit a Local Farmer's Market
Besides wildlife, safaris, and nightlife, there are other fun things to do in Nairobi. If you're anything like me, visiting a local farmer's market is one of them.
There are many grocery shops in Nairobi neighborhoods, but for an adventurous and wonderful shopping experience, I prefer visiting the City Park Market.
This local market has everything from fresh vegetables and fruits, to meat and cereals. It's situated close to a public park where locals and residents hang out in the evening.
13. Learn to Cook a Traditional Kenyan Meal
After visiting a local market and shopping, make your trip to Nairobi even more memorable by learning how to cook some local dishes.
Buying, preparing, and cooking Kenyan food is one of the most fun activities in Nairobi. This cooking experience immerses you into the people's way of life and their culture, and is perfect if you're a little adventurous and curious about creating some Kenyan meals for yourself.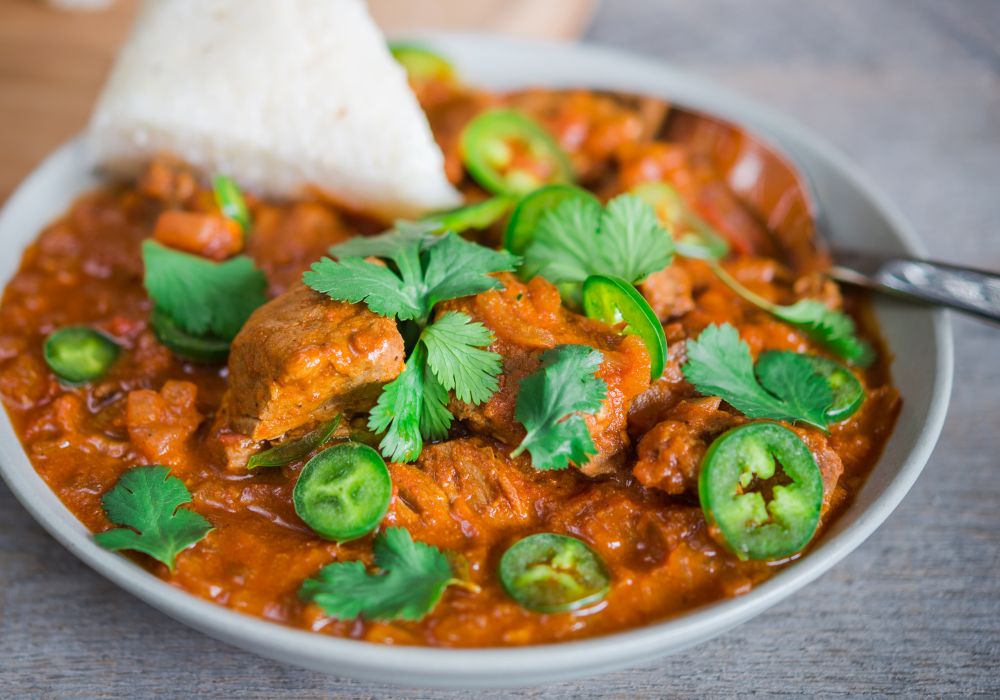 If this is something that interests you, check out locals who offer such experiences, (often from their own homes!).
14. Visit a Kenyan Coffee Farm
One of the best things to do in Nairobi is to visit a coffee farm. The most popular coffee farms near the city are Fairview Coffee Estate and Karunguru Coffee Farm.
A visit to either of these farms offers a chance to learn everything you could wish to know about Kenyan coffee. You'll be taken on a journey of how it is grown, processed, roasted, and prepared. At the end of this wonderful experience, you'll get to enjoy a cup of coffee whilst watching the everyday activities of the scenic farms.
If you're the type of traveler looking for grassroots education, there's no better place in Africa to immerse yourself in coffee than Kenya. Join a tour and learn how to roast your own beans for the perfect cup of coffee.
15. Visit a Tea Farm in Limuru
Tea is so much more than just a beverage. It's also a culture, and for many Kenyans, a way to provide for their families. Touted as one of the world's best tea countries, the Kenyan tea story is both beautiful and educational.
From picking the leaves to understanding the process of tea production, Limuru is one of the places you must visit near Nairobi.
A trip to one of the tea-growing farms in Limuru like Tigoni gets you out of the busy city and also takes you through the beautiful landscapes of the Kenyan highlands.
Besides, you get to interact with locals, learn the process, and get hands-on as you prepare your own cup of tea.
Several local hosts offer immersive tea farm tours near Nairobi, where you'll be taken to a tea farm in a place like Tigoni.
16. Learn to Play the African Djembe Drum
Just like in other countries, traditional music is a form of language for Kenyans. The accompanying beats and percussions are therapeutic.
Instruments such as the djembe drums, Litungu, and shakers speak about our cultures more than words can, and learning how to make music from these instruments is an art you'll be pleased to share when you return home.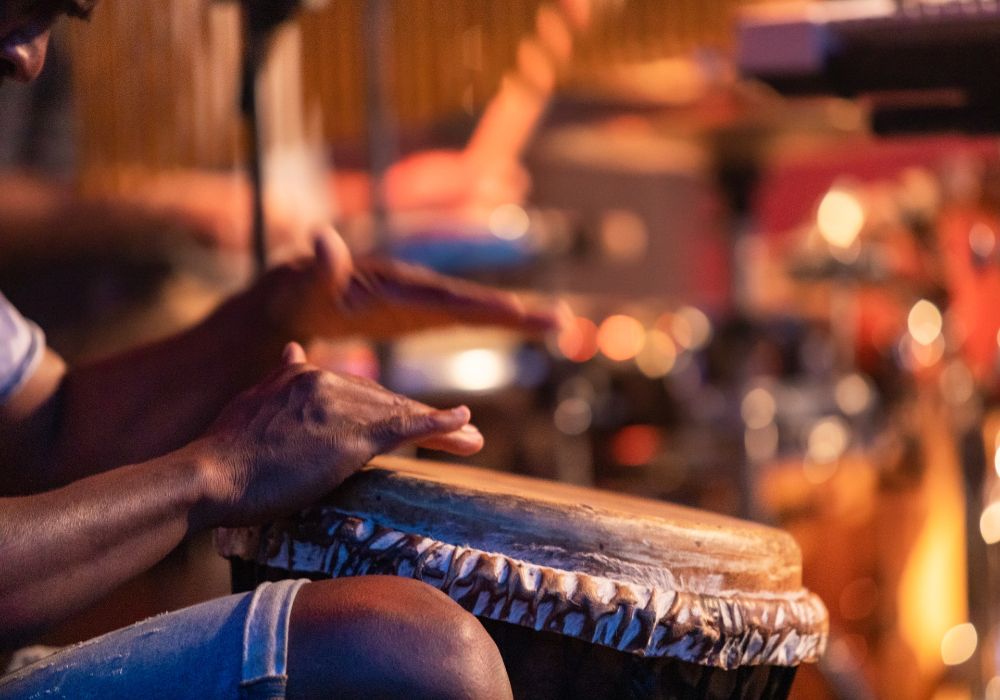 The Bomas of Kenya is one of the most unique places to go to in Nairobi where you can learn about Kenyan music. Just past the Utamadumi restaurant, there are shops that showcase and sell traditional musical instruments.
Alternatively, travelers can learn how to play African instruments like Djembe from professional dance artists in Nairobi.
17. Join a Tour of the Karen Blixen Museum
This museum is a beautiful farmhouse and park where Baroness Karen von Blixen, author of Out of Africa, lived from 1914, until 1931.
If you love history, this is a great place to learn about Nairobi during the early years of the 20th century.
Karen Blixen Museum Tour is one of our best for Nairobi sightseeing. It explores the life, love, struggles, and tragedies of Karen Blixen during her time in Kenya.
The museum is open daily for guided tours and besides learning, you'll also find Karen's books, as well as souvenirs, in the gift shop.
Afterward, you can enjoy a cup of coffee at Tamambo restaurant or visit the nearby Kazuri Beads Factory.
18. Take an Empowerment Walking Tour of Kibera
The Kibera Empowerment walking tour is one of the best things to do in Nairobi. This locally guided tour takes you through the largest slum in Africa.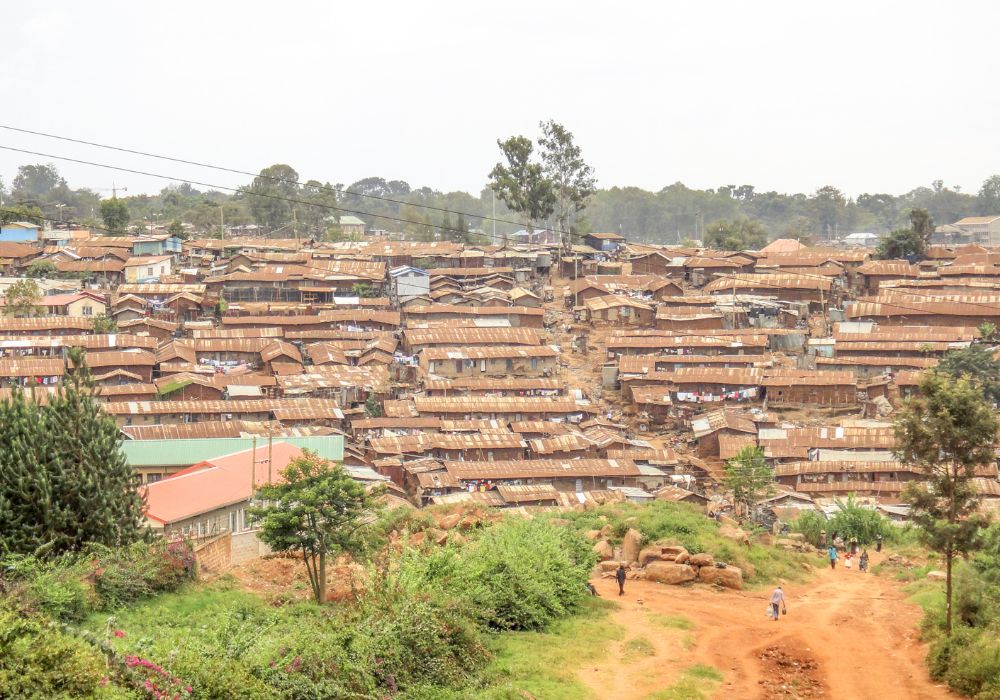 Some of the experiences include visiting a crafts center and hearing powerful stories from dreamers and creatives who call the slum home – one of the most authentic experiences in Nairobi.
19. Listen to The Stories of Kenya at Pawa254
We are all stories, or rather, our stories define us. Pawa254 is a creative space in Nairobi for artists, painters, storytellers, and more.
If you love art, then Pawa254 is a must-visit. Go and listen to the stories of Kenya from Imbaka. Here, you can enjoy both vocal and visual tales.
Stories about Kenya – how we live, dance, play, worship, and more.
20. Walk in Search of Nairobi Monuments
Nairobi wouldn't be a leading tourist destination in Kenya without its monuments; Dedan Kimathi statue, Tom Mboya statue, war memorial pillars, Kipande house, Macmillan library, and many more.
All of these national monuments recount the colonial history of Kenya. It's an adventure back in time to when Nairobi was just but a swamp. Past, present, and future representations of the city intermingle. New streets pop up, and old buildings are replaced, but some monuments still stand tall.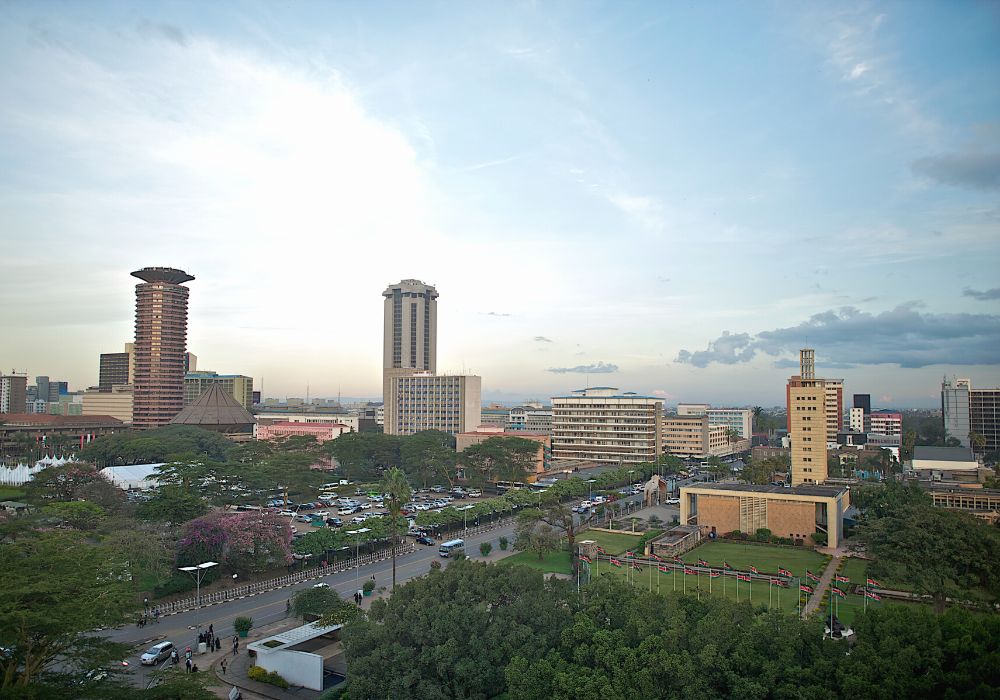 There are historical monuments, majestic architecture, and statues to gaze at on almost every corner; taking a stroll through any part of Nairobi is a journey of discovery.
21. Get Lost at the Nairobi National Museum
Located a few minutes from the city center, Nairobi National Museum is one of the best places to visit in Nairobi. It's a flagship of the National Museums of Kenya and houses collections of artworks, culture, and history of Kenya. 
The Nairobi National Museum experience is very popular with locals and international visitors.
22. Visit the August 7 Memorial Park
The August 7 Memorial Park is situated along Haile Selassie Avenue in the heart of Nairobi. It's a peaceful outdoor space for remembering victims of the 1998 US embassy bombing.
The information center showcases photos and a documentary of events leading to the twin bombings in Nairobi and Dar Es Salaam.
23. Go on a Day Trip to The Amboseli National Park
Most safari trips to national parks and tourist attractions in Kenya are easily accessed from Nairobi.
One of the most amazing National Parks near the city is the Amboseli. It's located about 4 hours away and is a great destination for a day trip.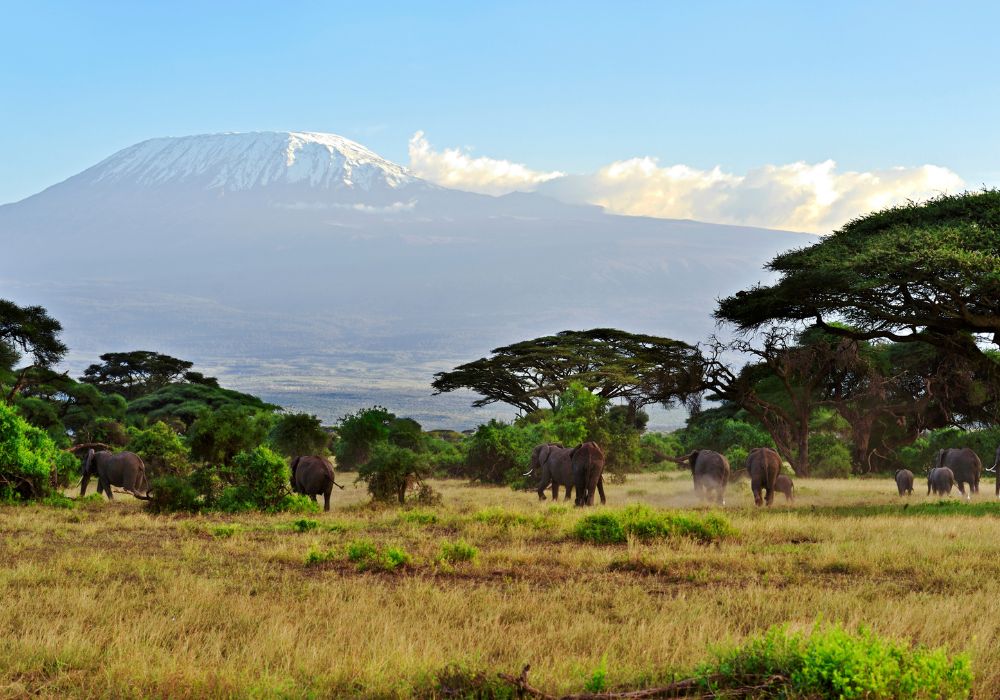 If you're short on time but still want a safari experience outside Nairobi, consider a day trip to the Amboseli National Park. You'll get the chance to go on a game drive, spot Mount Kilimanjaro, visit a local Masai Village, and still make it back to Nairobi in time for a nightlife experience.
24. Explore the Railway Museum
Another place worth visiting in Nairobi is the Railway Museum.
What I love about the museum is its contrast with the nearby railway station. While the station is new with modern amenities, the museum takes you through Nairobi's rich historic past.
It houses facts and information about the railways of Kenya and how they were built, and exhibits the Kenya-Uganda railway. Outside the main building, there's a display of old locomotives including the famous Garatts.
On your way to the museum, there's a bridge from which a railway graveyard is visible. Old rolling stock from the 1900s is parked along the tracks and this experience brings about ideas of what life with the steam locomotives must have been like.
Visit the Nairobi Railway museum and take a tour of the history of railway transport in East Africa.
25. Cycle in the Wild at the Hells Gate National Park
After visiting attractions in Nairobi, you might want to spend a day away from the city in the great outdoors.
This is possible at the Hell's Gate National Park situated outside Nairobi – only about 90 kilometers away.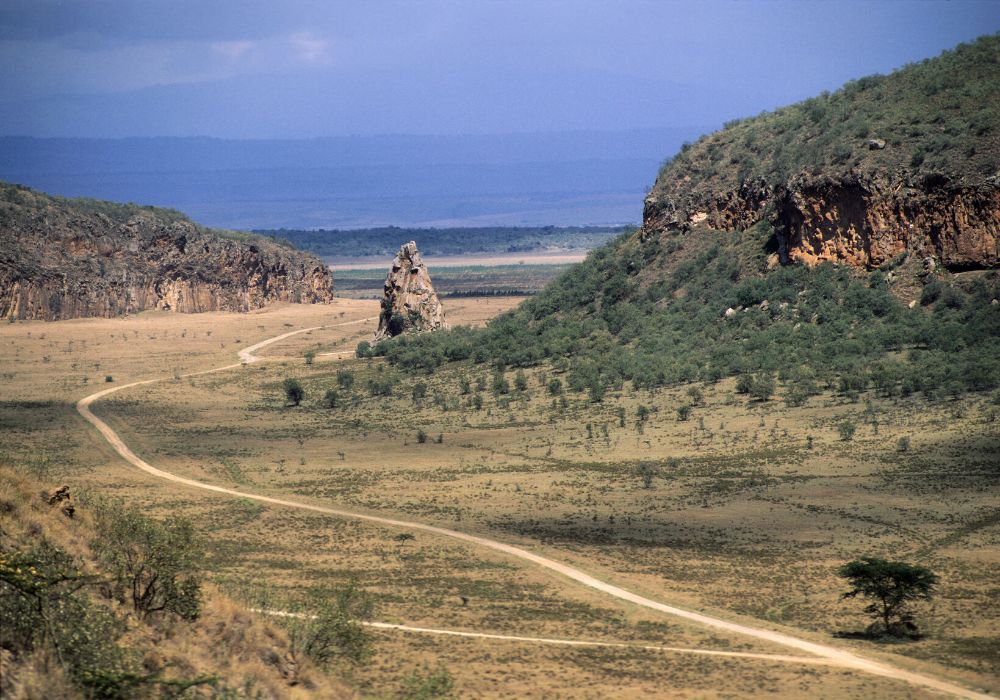 The park is very unique and is the only one in Kenya where you can walk or cycle in the wild. You can cycle whilst enjoying great landscapes, and watch wildlife such as giraffes, zebras, and gazelles.
After the activities in the park, go for a swim at the natural pool or visit the nearby Lake Naivasha for a boat ride.
Nairobi has many attractions that appeal to those who are interested in history, art and local culture, wildlife, nature, or shopping. Some of the other popular visitor attractions include the Nairobi Arboretum, Oloolua Nature Trail, KICC, Uhuru gardens, and the African Heritage House.
Visit and explore authentic experiences in Nairobi.
Quick Travel Itineraries For Nairobi
Are you visiting Kenya's Capital soon and wondering what there is to do and see?
If yes, below is a list of fun things to do in Nairobi. It includes itineraries for Nairobi if you're visiting for the day, three days, or a week.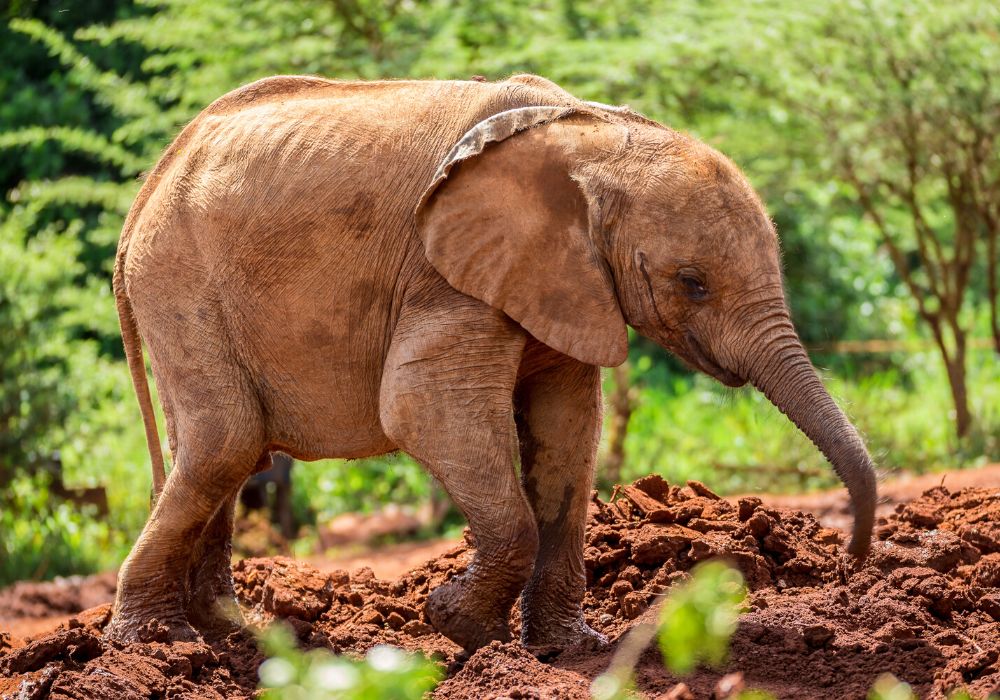 1 Day in Nairobi Itinerary
If you've only got one day in Nairobi, you'll have to plan efficiently. This itinerary allows you to get a good sampling of the top activities to do in the city.
Start your day by heading to the outskirts of the city. Visit the Daphne Sheldrick Elephant Sanctuary and the nearby Giraffe Center. Afterward, return to the city center for a walking tour.
A walking tour of Nairobi is a must-do. It takes you through historical buildings, monuments, and museums that you might otherwise miss alone. You also get a chance to test your bargaining abilities whilst shopping for gifts at the Masai Market, (open air), or City Market.
There's no better way to end your one day in Nairobi than to experience the city's nightlife. There are a number of restaurants and bars worth visiting. There are many choices that offer good food, drinks, and occasional live bands.
2-3 Days in Nairobi Itinerary
It's possible to cover some of the best things to do in Nairobi in a day. However, if I'm honest, 24 hours in the city isn't sufficient to experience all the amazing activities the city is known for. I recommended staying for at least 2 days in Nairobi to see all the main attractions. Below are the things you must do in Nairobi in 3 days.
The first day in Nairobi should be dedicated to a wildlife experience. It prepares you for safari expeditions if you have more time in Kenya. Your first stop will be the Nairobi National Park for a game drive. Later on, you can visit the Elephant Sanctuary and Giraffe Center.
There are several fun places to visit in Nairobi City Center. On your second day, you'll start by walking along the streets of the city. Here, you'll appreciate ancient architecture, see important monuments, and learn the history of Kenya. The last stop of the day is at a bar or restaurant to experience Nairobi's vibrant nightlife.
The third day takes you to Bomas of Kenya where you learn about the rich culture and heritage of Kenya. Watch traditional dances, see homesteads, and enjoy local cuisine at the Utamaduni restaurant later on.
1 Week in Nairobi Itinerary
If you have a whole week in Nairobi, it's possible to experience everything within the city and even enjoy fun day trips.
Monday to Wednesday: Go on a game drive at the Nairobi National Park and visit other wildlife centers like the Giraffe Center.
Thursday to Friday: Explore other places to visit near Nairobi. You can join a day trip to Amboseli National Park, hike Mt Longonot, experience Hell's Gate National Park, and visit Lake Naivasha.
Saturday and Sunday: Your last 2 days in Nairobi should be spent exploring the city, visiting artists in Kibera, sampling traditional foods, and immersing in Kenya's culture. End your weekend by experiencing the best of the city's nightlife.
FAQs About Things To Do in Nairobi
Here are some answers to commonly asked questions about visiting Nairobi. 
What are the best places to visit in Nairobi on a budget?
There are many cheap places to visit in Nairobi. These include the Bomas of Kenya, Giraffe Center, Masai Market, and Railway Museum. You can also experience the city on foot or explore its nightlife.
What are the top attractions in Nairobi?
Besides the Nairobi National Museum and Bomas of Kenya, the City Market, Karen Blixen Museum, and Ngong Hills are some of the top attractions in Nairobi. 
What are the most popular activities in Nairobi?
Exploring Nairobi on foot with former street kids, eating traditional food at Ronalo foods, and visiting the Giraffe Center are considered the most popular activities in Nairobi.
When do I visit the Nairobi Elephant Sanctuary?
Visits to the Daphne Sheldrick Elephant Sanctuary take place every day between 11 am and 12 noon. The center is closed on December 25th. Entry fees are Kshs 1500 and tickets are available through advance booking only. However, if you're joining a day trip to the Elephant Sanctuary, a booking will be made on your behalf.
What are the attractions close to Nairobi National Park?
There are several tourist attractions near Nairobi National Park like the Bomas of Kenya, Giraffe Center, Uhuru Gardens, and Mamba village.
What else should I know about Nairobi attractions?
Besides visiting the Nairobi National Park, there are other day trips outside the city that are equally magical. Some of the best include hiking Ngong Hills, visiting Kibera slums, and exploring Nairobi on foot.
What are the best places to visit close to Karen Blixen Museum?
There are several attractions and things to do near Karen Blixen Museum like Kazuri Beads Factory, Tamambo restaurant, and Olollua nature trail.
What are the nearest attractions to the National Museum?
There are several tourist attractions near Nairobi National Museum like the August 7th Memorial park, KICC, Railway Museum, and Nairobi Gallery.
How to get to Nairobi?
Jomo Kenyatta International Airport, (NBO), is the major airport for arrivals. It's located about 18 Kilometers from the city center and shared taxis like Uber are the cheapest and best option when it comes to transfers to your hotels in Nairobi. A trip into most neighborhoods costs about Kshs 2000.
Where to eat in Nairobi?
You can experience the Kenyan cuisine at the Ronalo Kosewe Foods or Kilimanjaro restaurant located along Kimathi street. They have different Kenyan dishes like ugali and fish which starts at Ksh 500. Nyama Choma, (barbecue), is also available from roadside restaurants which goes well with a cold Tusker beer.
Now You Know What to Do in Nairobi
There are many places to visit and things to do in Nairobi. The activities are situated either near the city or just a short distance away, but they all offer you a worthwhile experience.
Whether you choose to go for a game drive, nature walks, or indulge in historical tours and nightlife, Nairobi will not disappoint.
Visit Kenya and discover the fun, the wild, and the cultural side of the Green City Under the Sun.
Like This Post? Pin it!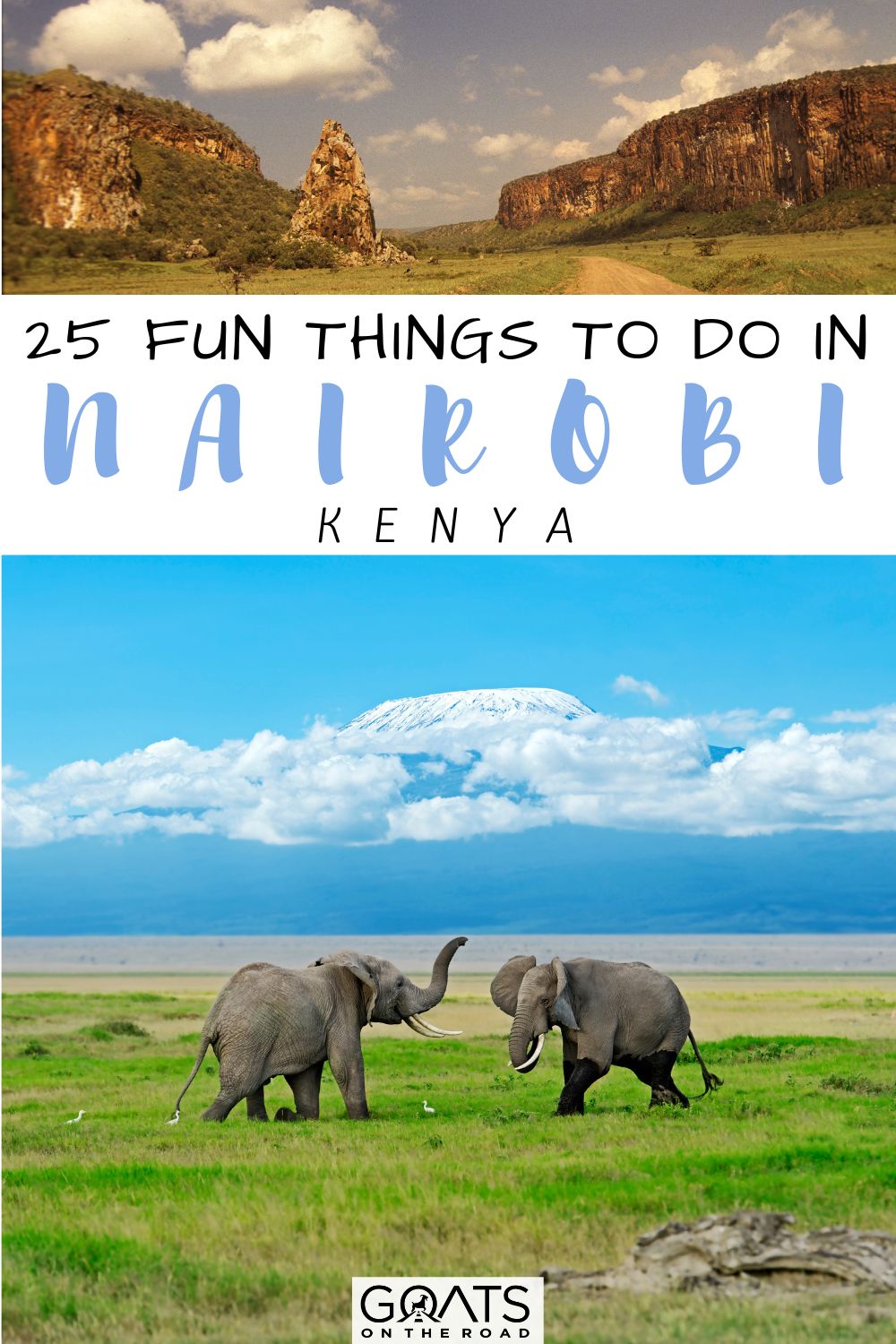 The post 25 Exciting Things To Do in Nairobi appeared first on Goats On The Road.