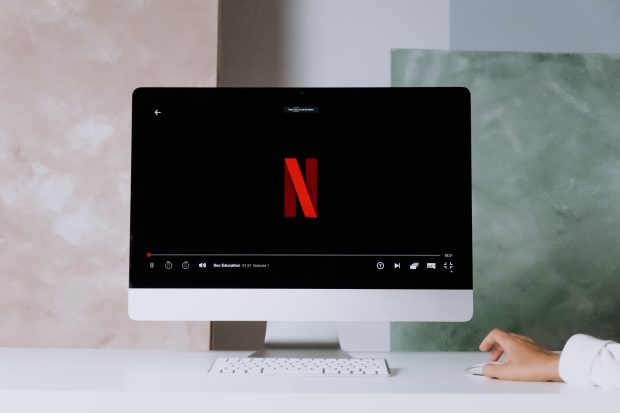 Top 10 Best Kids Movies not to Miss on Netflix in the UK in 2022
There are days when you're not sure how to keep your kids entertained and glued to one place. You have to get a couple of hours to yourself to finish work and meet stringent deadlines. On those days, it's best to put on a movie that your kids would like. But there are so many movies that are made for kids these days but have content that requires adult supervision. 
This problem is currently being resolved by streaming platforms – Netflix has stepped in and created an alternative option where movies are categorized and placed in one place keeping this important factor in mind. This way, parents don't need to hover around kids when they are watching a movie. 
We have listed the top ten movies on Netflix for the UK audience. These movies have an element of entertainment as well as age-appropriate content. Also, you will also find the easy hack to use the best VPN to get American Netflix that will let you watch all content from anywhere in the world.
So without further ado, let's get started!
Cloudy With a Chance of Meatballs | If you're looking for something that is funny as well as smart, you're looking at Cloudy With a Chance of Meatballs. This movie is based on a book that has been adapted quite a lot – there's a series and a movie made on the same. Voiced by our favorites Neil Patrick Harrison, Bill Hader, Anna Farris, and Andy Samberg, this movie is a laughing riot.
Despicable Me | A blockbuster movie that is on the tongue of every kid, this movie has multiple sequels and all incredibly engaging. This franchise has transformed the world and has a million toys, video games, and lego games to its name. The most memorable part of this movie is none other than Steve Carell who voiced the supervillain. 
Enola Holmes | We can't think of one kid in this generation who doesn't love Millie Bobby Brown. The favourite actress plays the role of Sherlock Holmes sister in this comedy-drama. She steps into the shoes of her famous brother and solves the mystery of her missing mother. This one is a must-watch as it has Sam Claflin and Henry Cavil in supporting roles. 
Hook | Steven Speilberg has given many gems to the movie industry including Hook. In this movie, he has reimagined the role of the charismatic Peter Pan – something that didn't go down well with the critics at the time, but today has marked its own trajectory in the hearts of the viewers. And who better than Robin Williams to voice the character of Peter Pan? 
How to Train Your Dragon 2 | This trilogy is one of the best kid's movies in history because of its cinematography and visuals. It has a toothless dragon and a kid named Hiccup. This masterpiece has two sequels and shows an undeniably beautiful bond between a kid and his mother. Cate Blanchett, of course, helms one of the most important roles in this movie. 
Jingle Jangle: A Christmas Journey | If you are looking for something that matches the energy and spirit of Christmas, this is your movie. Show this movie to your kids over the holidays as it's a telling of a story that revolves around a toymaker and his granddaughter. It's the perfect family drama that will keep the joyous energy around. 
Jumanji | The original movie has Robin Williams helming the role of the protagonist in Jumanji. The 1995 movie was adapted from a book by Chris Van Allsburg. There is a traditional board game that happens in real life and so the kids involved are now stuck in the chaos that unravels because of every turn. 
The Karate Kid | This movie is about a kid who becomes a master of Karate – a craft that was alien to him in the start of the film. This movie isn't preachy and still manages to teach you the importance of grit, motivation, and perseverance. It's one of the best movies that you can see as a child as it gives you the drive to be the best version of yourself despite the obstacles in your way. 
Klaus | An Oscar-nominated animated movie that has a masterpiece of visuals and a gripping storyline. This is the story of Santa Claus and he is shown like never before. You will get emotional watching this heartwarming tale of a toymaker. It's got a wonderful soundtrack as well! 
ParaNorman | A popular movie in which a young Norman Babcock (Kodi Smit-McPhee) can speak with the dead and prefers their company over living beings. The movie made $107.1 million at the box office and has a 7/10 IMDb rating. However, the movie is only available on the US Netflix so to watch it in the UK, all you need is to click on the link provided above and follow the easy steps to unlock the popular and extensive American Netflix library instantly. 
In Conclusion
Kids are young and impressionable and so you have to be careful what you show them in movies. Keeping that in mind, this list of ten is something that you can be proud of. All movies mentioned in the list – from Klaus to Hook to Despicable Me – are fun to watch and educational at the same time in terms of life lessons and moral values. 
Guest Article.
The post Top 10 Best Kids Movies not to Miss on Netflix in the UK in 2022 appeared first on A Mum Reviews.