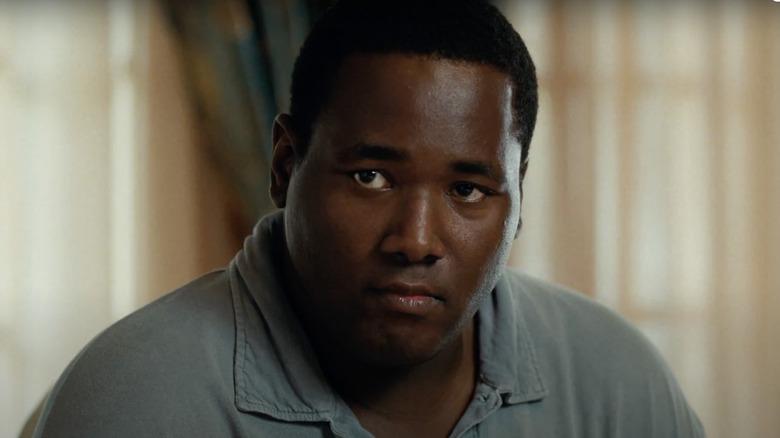 Everyone loves an uplifting story, especially one that features a protagonist who beats the odds and achieves greatness. "The Blind Side" is a perfect example of this — it follows the story of Michael Oher (Quinton Aaron), a neglected kid from a rough neighborhood who succeeds academically and discovers his talents as an offensive tackle after being adopted by the wealthy Tuohy family. As a result of those skills and the love and encouragement of the Tuohys, Oher gets into college and eventually makes it to the NFL — two things that are often written off as pipe dreams by kids from poor neighborhoods. 
"The Blind Side" grossed $309 million dollars worldwide, was the eighth highest-grossing movie of 2009, and earned Sandra Bullock an Academy Award for her portrayal of the feisty matriarch, Leigh Anne Tuohy. "The Blind Side" proved, once again, that audiences love an inspiring underdog tale, especially when it's based on a true story. 
But Hollywood rarely tells the whole truth. On-screen, Oher is portrayed as a gentle giant who is simpleminded, homeless, and clueless about sports until the Tuohys adopt him and lead him to NFL greatness. The real-life story, however, is more complex.
A Struggling Start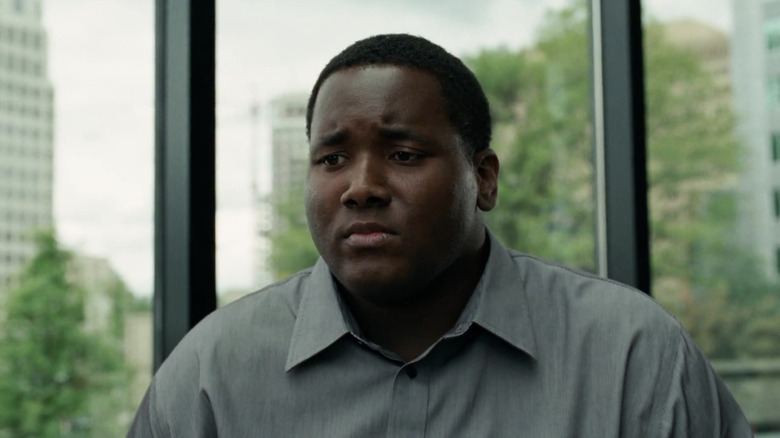 "The Blind Side" took some creative liberties with Michael Oher's life story, but it got a couple of things right, including the fact that the man had a troubled childhood. Although his siblings aren't mentioned in the film, Oher is one of 12 children born to an absent father and a mother who struggles with addiction. Throughout his childhood, his mother would disappear for weeks at a time, lock her children out of the house, and leave them to fend for themselves. In his 2014 memoir, "I Beat The Odds: From Homelessness, to the Blind Side, and Beyond," Oher recalled the constant need to find food and a safe place to sleep:
"We'd wander over to a friend's house at suppertime and then just stay, sleeping on the sofa or the food until the next day. We'd go by the house to see if our mother had come back, and if she hadn't, we'd just find somewhere else to get food and crash for the night. Begging and bumming was just a way of life."
Oher's luck changed when a local football coach named Tony Henderson enrolled his son in a local school and brought Oher along. It's inevitable that homework takes a back seat when food and shelter are main priorities, which is why Oher repeated first and second grade and had elementary school-level reading comprehension as a teenager. None of these facts made him a great fit for his new school, but Henderson saw potential in the young man's 6-foot-5-inch, 350-pound physique, and Oher was eventually awarded a scholarship to attend. The school, however, wouldn't allow him to play sports until he got his grades up — no small feat for a kid with no educational foundation. 
No Stranger To Sports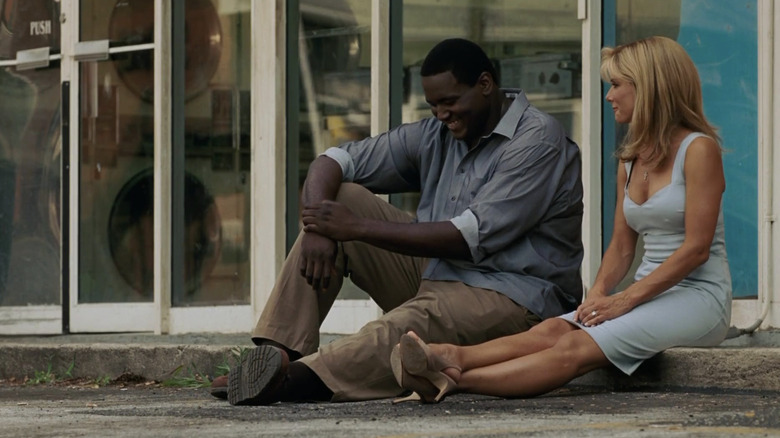 Michael Oher did struggle in his new school, but he wasn't a fan of the way the movie showed those hardships. "I felt like it portrayed me as dumb instead of as a kid who had never had consistent academic instruction and ended up thriving once he got it," he said in "I Beat the Odds."
According to The New York Times, when his teachers began delivering tests orally, his grades improved, which allowed him to play sports. Contrary to the film's story, Oher joined the football, track, and basketball teams before moving in with the Tuohys, and Leigh Anne never taught him how to play football. This was another big problem Oher had with the movie, as he explained in his memoir:
"I could not figure out why the director chose to show me as someone who had to be taught the game of football. Whether it was S.J. moving around ketchup bottles or Leigh Anne explaining to me what blocking is about, I watched those scenes thinking, 'No, that's not me at all! I've been studying — really studying — the game since I was a kid!' That was my main hang-up with the film."
In the movie, Leigh Anne uses Oher's natural protective instincts to help him understand his purpose on the football field. In real life, however, he learned through experience. In an interview with The New York Times, his high school teammate, Joseph Crone, said that Oher slowly figured out "how to move his feet, where to put his hands, [and] how to get onto people so they couldn't get away." 
Once Oher got his bearings on the field, he was snatched up by the University of Mississippi, and after four years of college, got drafted by the Baltimore Ravens.
'I Get Downgraded'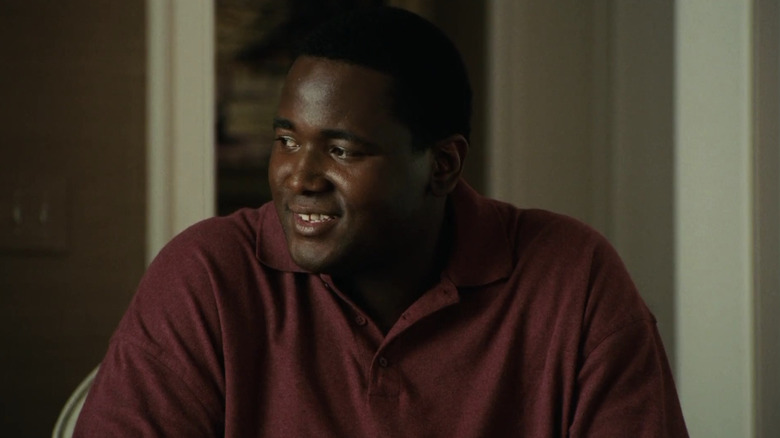 Certainly, having a safe and stable home with the Tuohys helped Michael Oher focus on school and sports, and he continues to be grateful for that. "To take somebody from my neighborhood into your house? Nobody does that,'' he said in a 2009 now-unavailable interview with USA Today. "I don't think I'd even do that. I'd help you out, but with a daughter and with the violence and drugs where I came from ... they didn't have to do that. I owe them a lot.'' 
His feelings on the movie aren't as positive. It credits the Tuohys with a lot of the young man's success and often forgets to credit all the hard work and time Oher devoted to his education and skills. He told ESPN in 2015 that the film also causes fellow players to judge him and belittle his achievements and abilities:
"People look at me, and they take things away from me because of a movie. They don't really see the skills and the kind of player I am. That's why I get downgraded so much, because of something off the field."
Despite others' feelings about his past or path to success, Oher spent eight years in the NFL and proved he could hang with the best of them. He and the rest of the Ravens won the Super Bowl in 2013, and Oher earned $34 million before retiring from the NFL in 2017. Oher is living proof that anything is possible with a lot of determination, skill, and a little bit of help.
Read this next: The Best Movies Streaming Right Now: Malignant, A Hero, And More
The post The True Story Behind The Blind Side appeared first on /Film.