These services—all legal—offer hundreds of TV shows and films, but you'll probably have to watch commercials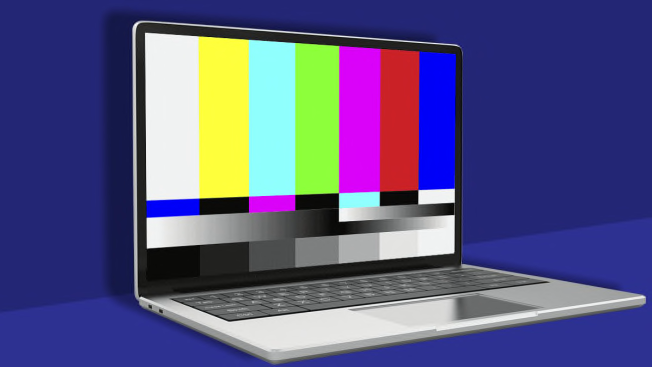 By James K. Willcox
There are so many paid subscription streaming services these days, from Amazon Prime to YouTube TV, that even if you pay for just a small fraction of them, your bills might be getting painfully high—especially because their prices have been rising steadily.
But budget-conscious consumers can also stream movies free from lots of services, in exchange for seeing some ads. The best options include Crackle, Hoopla, Kanopy, Peacock, Pluto TV, the Roku Channel, Tubi TV, Vudu, and Xumo.
Like Netflix and Hulu, these free services are available through most streaming devices and smart TVs, as well as on many laptops, smartphones, or tablets.
In addition to the ads, you have to accept some other trade-offs. With most free services, you're out of luck if you want 4K shows, including any with HDR. Instead, they usually provide regular HD video, just like most cable TV services.
You're not likely to find recently released movies. And, of course, you won't be able to watch original shows from paid services, such as Amazon Prime's "The Wheel of Time," HBO's "The Gilded Age," Hulu's "The Handmaid's Tale," or Netflix's "Bridgerton," although some free services are now developing their own programming.
Still, in a world of $1,000 smartphones and $6 salted caramel mochas, it's nice to know you can see "Teen Wolf" or "Lethal Weapon" without having to pay. (Looking for another path to free content? Get a TV antenna.)
Here's a rundown of the best free streaming services.
Crackle
Crackle, which used to be Sony's ad-supported streaming service, hosts a library of mainstream titles that include popular older TV shows, such as "Barney Miller" and "The Dick Van Dyke Show," and well as some popular newer series such as "Sherlock," starring Benedict Cumberbatch. Movies include everything from "First Kill" and "Dark Tide" to somewhat more recent fare, such as "The Imitation Game" and "Battle: Los Angeles."
Crackle, now owned by Chicken Soup for the Soul, is a brand within Crackle Plus, which operates several other ad-supported and subscription networks, including EspañolFlix, FrightPix, and Popcornflix, among others.
Newer Crackle channels include the Black Entertainment Channel, Sundance Selects, A Bevy of Bogart, and Real People. Newer films include "The Ex," starring Amanda Peet, Jason Bateman, and Zach Braff, and "District 9."
Like other ad-supported services, Crackle is starting to build a library of original content. That includes "Les Norton," a 10-episode series starring Rebel Wilson, and "The Uncommon History of Very Common Things," an entertaining and often irreverent history of everyday objects.
Crackle can be accessed on Amazon Fire TV, Chromecast, and Roku devices and TVs; Apple TVs; smart TVs from Hisense, LG, Samsung, and Vizio; Android and Google TV televisions; gaming consoles; and Android and iOS mobile devices.
Fawesome.tv
Fawesome.tv is a newer ad-supported streaming service that offers more than 10,000 movies and series in HD quality across a variety of genres, including action, comedy, family and kids, health and lifestyle, horror, and thriller.
It's owned by FutureToday, which operates more than 1,000 streaming channels across 25 genres.
The site has "Watch List" listings of titles each month that highlight special selections. If you scroll down, you'll see the latest additions in New Arrivals, followed by genre categories such as Action, Black Cinema, Thriller, Western, Romance, and Horror, among others.
Newer movies include Quentin Tarantino's "From Dusk Till Dawn"; "Galaxy Quest," with Tim Allen and Sigourney Weaver; Sean Connery in "The Hunt for Red October"; and "The Big Short," starring Christian Bale, Steve Carell, Brad Pitt, and Ryan Gosling.
The service also occasionally has themed sections that change to reflect the season, holidays, and special events.
You can get Fawesome.tv on Amazon Fire TV, Apple TV, and Roku streaming players, as well as on some LG smart TVs, Windows computers (requires an app), and mobile devices.
Haystack News
Haystack News—formerly called Haystack TV—is an ad-supported streaming service that provides local, national, and global news from more than 400 content partners. The company says the service now provides more than 50 live news and weather channels, covering more than 90 percent of local U.S. markets.
The company recently expanded its partnership with Hearst Television, including the company's Very Local local news and information channels.
Haystack News also offers live channels from ABC News Live, CBSN, Al Jazeera, Bloomberg, Bloomberg Quicktake, Cheddar News, DW, Euronews, Newsmax, Newsy, and Yahoo Finance, plus select live local news broadcast stations from various partners.
Among its newer features is Newsline, an interactive news ticker that includes local news headlines, weather conditions, forecasts and alerts, stock market data, and top stories across business, entertainment, science, and technology categories. The feature, which can be personalized for each user, is now available on all smart TV platforms, including LG, Samsung, Sony, TCL, and Vizio, plus Android TV, Fire TV, and Roku streaming devices and smart TVs.
Haystack News is available on Amazon Fire TV, Android TV, and Apple TV streaming platforms, as well as smart TVs from Hisense, LG, TCL, Sony, Samsung, and Vizio. It's also available on Roku streaming players and TVs, Android and iOS mobile devices, and online.
Hoopla
If you have a library card, Hoopla might be your ticket to free movies, music, audiobooks, and comics. Getting started is pretty simple: Just go to the site, create an account, and find your local library.
The main difference between Hoopla and Kanopy, another library-based free service (see below) is that Hoopla tends to focus more on popular entertainment as well as education, and it includes other types of media beyond video, such as audiobooks, comics, e-books, and music.
You can filter all the media by dozens of categories, such as Popular Movies ("The Curious Case of Benjamin Button"), Batter Up ("Bull Durham"), Cult Classics ("A Fish Called Wanda"), and Art House Classics ("Blue Velvet"), among others.
Once you've signed up, you can browse by title or genre, or get recommendations based on what you've previously borrowed and what's popular. When you check out a movie, you have 72 hours to watch it. (Your library sets the limit on how many movies you can borrow each month; in my case, it's four.) Your movie will start streaming once you've made a selection.
You can access Hoopla on a computer, on Android and iOS mobile apps, and via streaming players such as Amazon Fire TV, Apple TV, Chromecast, and Roku. If you're using the mobile app, there's a download option for offline viewing.
IMDb TV
Amazon owns this ad-supported streaming service powered by the IMDb movie and TV show database. The latest news is that Amazon is rebranding IMDb TV, something it's done before. This time it will be called Amazon Freevee, which is closer to its original name of IMDb Freedive. The service is very similar to the free Roku Channel available on Roku TVs and streaming players.
Unlike Amazon's premium video service, IMDb TV focuses on older movies and TV shows, plus IMDb celebrity interviews, documentaries, and coverage of film festivals and award shows. The content selection is expanding.
So, for example, you'll be able to watch classic TV shows ranging from "Columbo" to "The Rockford Files," and from "Mad Men" to "Murder, She Wrote." Movies, to list a few, range from "Fast Times at Ridgemont High" to "Napoleon Dynamite" to "Lost Horizon" to "Lost in Translation."
Some newer titles include "The Hitman's Bodyguard," "Draft Day," and "Knives Out."
Amazon says that along with changing the service's name, it will be boosting the number of original series on Freevee by 70 percent this year. New shows will include the much-anticipated "Bosch: Legacy," a spinoff of the popular Amazon Prime Video series. It will join other originals such as "Leverage: Redemption" and "Judy Justice," starring the former "Judge Judy" star.
The service previously announced that it has the exclusive free streaming rights to eight "Star Trek" movies: "Star Trek Beyond," "Star Trek IV: The Voyage Home," "Star Trek: First Contact," "Star Trek: The Motion Picture," "Star Trek V: The Final Frontier," "Star Trek VI: The Undiscovered Country," "Star Trek Generations," and "Star Trek: Nemesis."
The company has also signed deals with studios such as MGM, Sony Pictures Entertainment, and Warner Bros., tripling the amount of content available on the service this year.
You can watch IMDb TV through the IMDb website, Fire TV devices, Android and Google TVs, LG and Sony smart TVs, or Amazon Prime Video apps on smart TVs, mobile devices, tablets, Echo screen devices, and Apple TV. It also is available on Chromecast, Nvidia Shield, Roku, and TiVo Stream streaming devices, and game consoles. You'll need to sign in using an IMDb account, or one from Amazon, Google, or Facebook.
Kanopy
Unlike most of the other streaming services on this list, Kanopy doesn't show ads. But to use the service you'll need a membership at a participating library, university, or other learning institution.
Kanopy says it has a catalog of 30,000 films from sources including the Criterion Collection, the Great Courses, New Day Films, and PBS. If that sounds like a cerebral list, it is. Kanopy's selection leans away from Michael Bay blockbusters and toward art-house films. Indie flicks include "Moonlight" and "Lady Bird." Available documentary titles include "Meru," "An Inconvenient Truth," and "I Am Not Your Negro."
The service is currently showcasing more than 200 top titles previously featured at the Tribeca Film Festival.
If you access Kanopy through a library membership, you may be able to watch a limited number of titles per month; members of educational institutions get unlimited access.
Kanopy maintains a list of participating institutions. The same page lets you request access for your library if it doesn't already participate.
LG Channels/Channel Plus
LG Channels (it was called LG Channels Plus on TVs before 2019) is a free streaming service for LG smart TV owners that now gets content from both Xumo and Pluto TV, streaming services that are described in greater detail below. Basically, it offers more than 190 live and on-demand news, sports, and entertainment channels from the internet, which you can access using an integrated program guide.
For example, Pluto offers content from properties owned by its parent, ViacomCBS, including BET, CBS, Comedy Central, MTV, Nickelodeon, and Paramount Pictures. So you'll see channels dedicated to shows such as "Star Trek" and "CSI," and movies such as James Bond titles.
For LG Channels, Xumo provides news (ABC News Live, CBSN, NBC News Now), sports (Fox Sports, Fubo Sports Network), movies from Hallmark and FilmRise, and genre-based channels such as American Classics, Black Cinema, Documentaries, and The Johnny Carson Show, among others.
LG Channels provides an integrated program guide, so if you're using an antenna to get free over-the-air channels, those stations and the Channel Plus options will appear together in the same program guide on your LG television.
Peacock
Peacock, NBCUniversal's new streaming service, has a free, ad-supported tier of service, along with two paid tiers ($5 per month with ads and $10 per month without).
Sign up free of charge and you get access to two-thirds of the library of about 20,000 shows, movies, news, sports, and exclusive original programming. It includes current-season NBC broadcasts a week after they air, plus a mix of classic TV shows, movies, news, and sports programming from several of the parent company's properties, including NBC, Universal Studios, USA Network, Syfy, Bravo, Telemundo, and Universal Kids.
Along with NBC shows such as "30 Rock," "Parks and Recreation," and "Saved by the Bell," the service is now also home to "The Office," which was previously streaming on Netflix. And the service is planning to license shows from other networks, including A&E, ABC, Fox, and ViacomCBS, which owns the Paramount+ subscription service (formerly called CBS All Access).
Peacock also has deals in place for movies from Universal Pictures, DreamWorks, Focus Features, Illumination, Warner Bros., and Blumhouse, with titles ranging from "The Bourne Identity" and "The Matrix" to "Jurassic Park" and "The Godfather" trilogy.
It also reached a deal for newly released films from Universal Studios, such as "F9" and "Jurassic World: Dominion," to stream exclusively on Peacock as soon as 45 days after they debut in theaters. (After a four-month window, they'll be available on Amazon Prime Video.)
With the free tier, though, you miss out on live sports events, some blockbuster movies, and original Peacock programming such as "Yellowstone"; "Girls5eva," about a one-hit-wonder girls group; and "Vigil," about a murder investigation aboard a nuclear submarine.
You can access Peacock through Comcast's Xfinity X1 cable and Flex streaming platforms, as well as on Apple devices (Apple TV and Apple TV 4K, iPhone, iPad, and iPod Touch); Google Android TVs, phones, tablets, and Chromecast; Roku streaming players; and LG and Vizio smart TVs. The service is also available on Xbox and Sony PlayStation game consoles. But it's not on Amazon Fire TV devices.
Plex
Plex is best known for software that lets you access movies and videos stored on one computer from a second device. But the company also has its own ad-supported free streaming service, with thousands of free movies, TV shows, extreme sports films, music documentaries, Bollywood musicals, and more.
The company's new free live TV service features over 80 channels across multiple genres. Called "Live TV on Plex," it offers news from Reuters and Yahoo Finance, plus free on-demand movies and shows from Crackle, Legendary, Lionsgate, MGM, and Warner Brothers. That means you'll be able to see movies such as "Snowpiercer" and "The Terminator," and shows including "Anthony Bourdain: No Reservations" and "Murdoch Mysteries."
There's also kids' programming from Toon Goggles; live sports from Fubo Sports Network; and channels for anime, music and karaoke, and Spanish-language shows.
Plex recently started offering a $5-a-month upgrade that works with an antenna to give you live local channels, plus a DVR, the ability to pause and rewind shows, and a program guide.
If you already have a Plex account, the streaming service selections will appear in a sidebar alongside your personal content collections.
The Plex streaming service is available on Android and iOS devices, Android TVs, Amazon Fire TV, Apple TV, Chromecast and Roku streaming players, and Xbox and PlayStation game systems.
Pluto TV
Pluto TV, which has a mix of live and on-demand shows and movies, has a redesigned, updated user interface that makes it easier to find content. One improvement is that you can now select from categories such as Movies, News, or Sports rather than wading through the service's channel lineup, as in the past. And there's a preview mode that shows trailers and more info about each title.
You can designate your favorite channels so that they appear at the top of the channel guide. Plus, you can add programs and movies to a watchlist for viewing on demand later.
Pluto TV has been expanding its repertoire since being acquired by ViacomCBS in 2019. It now has about 250 curated channels across a variety of genres that run 24 hours a day, drawing content from its own ViacomCBS properties (BET, CBS, Comedy Central, MTV, Nickelodeon, and Paramount Pictures), plus networks such as Bloomberg, Cheddar News, CNN, NBC News, and Fox Sports.
Pluto TV also has a library of on-demand content, but it's a small selection compared with the live channels. It has older movies and TV shows, ranging from "Titanic" to the original "Gunsmoke."
Pluto TV has also added several channels powered by content from AMC Networks, including Stories by AMC, which brings past seasons of "The Walking Dead," "Into the Badlands," and some seasons of "Ride With Norman Reedus" to the service.
There's also now a Pluto TV Latino service, with 11 curated Spanish- and Portuguese-language channels covering categories including comedy, movies, music, reality TV, sports, telenovelas, and true crime.
Pluto now powers Vizio's WatchFree streaming service, which provides about 100 free, ad-supported channels on its SmartCast TVs. Pluto is also available on several smart TVs, Amazon Fire TV, Apple TV, Chromecast and Roku streaming players, TiVo devices, Android and iOS mobile devices, Windows and Mac computers, and Sony PlayStation game consoles.
PrendeTV
Univision launched a new free, ad-supported Spanish-language service, called PrendeTV, last year.
The service offers more than 40 entertainment channels, including movies, sports, and children's programming. It has 11,000 hours of on-demand content, which includes shows from Univision, plus content from large media companies based in Mexico, Brazil, and Colombia. It also has deals with Disney, Lionsgate, and MGM to offer more than 150 films to viewers.
Other programming includes several soccer channels, nature and wildlife channels from Blue Ant Media, plus nine telenovela channels and seven movie channels. There are also three family channels.
Right now, PrendeTV is available on Amazon Fire TV devices, Apple TV and iPhones, and Google's Android phones and TVs. A deal is in the works for Roku streaming players and TVs.
Last February, two investment firms—Searchlight Capital Partners and ForgeLight—acquired a majority stake in Univision. Spanish language media company Televisa retained its minority stake in the company.
Redbox
Best known for its rental kiosks at grocery stores and shopping centers, plus a newer video-on-demand streaming rental and purchase service, Redbox now has a free, ad-based live service, as well, which gets some of its content from Xumo (see below).
You can access the content by clicking on "Watch Free" at the top of the Redbox website. It's still relatively light on bigger, blockbuster-type content, though there are about 100 channels. (Redbox does offer a much larger catalog of movies that you can rent.)
Redbox's live TV comes in the form of genre-specific channels that run 24 hours a day. Genres categories include News & Weather, Action & Sci-Fi, Movies, Sports, Food & Design, Comedy, Classic TV & Movies, and Kids & Family, among others.
The on-demand titles are available only for a limited time due to agreements with programming providers, and the service gains and loses shows and movies each month. Redbox has deals in place for movies and television from studios and content creators, including Chicken Soup for the Soul Entertainment, Shout! Factory, Legendary Television, Magnolia Pictures, and Relativity Media.
Thanks to its partnership with Xumo, Redbox's free service now includes Magnolia Pictures' new CineLife ad-supported channel, which features top-rated independent films and award-winning documentaries from the Magnolia Pictures catalog.
Redbox is available on smart TVs from LG, Samsung, and Vizio, Chromecast and Roku streaming players, game consoles, Android and iOS mobile devices, and computers.
The Roku Channel
If you have a Roku streaming media player or a Roku TV, you can watch free shows and movies via the company's ad-supported Roku Channel, which has expanded significantly over the past three years.
One big focus going forward will be Roku Originals, which will roll out 50 new shows over the next few years. Roku also purchased the content from Quibi when that short-lived service went under. Current Roku Originals include "Reno 911: Defunded," "The Now," "The Newsreader," and the holiday movie "Zoey's Extraordinary Christmas." A biopic based on the life of Weird Al Yankovic, starring Daniel Radcliffe, is also in the works.
Roku is now moving beyond its own streaming media players and TVs with the Roku Channel for the Web, which lets you access free programming from a computer, smartphone, or tablet. In addition, there will be a Roku Channel app on Fire TVs and streaming players and Samsung smart TVs. On any of those devices, you simply go to Roku website and log in to a Roku account to start streaming.
Roku continually updates the Roku operating system software. Recent improvements include the ability to access the Roku Channel's live TV guide right from the home screen, support for Apple AirPlay 2 and HomeKit, and hints about voice commands you can use on your Roku device. A new Roku Channel Free Mobile App, for iOS and Android smartphones, offers access to free and premium subscription channels, as well as live TV and news.
To make content easier to find, the company has added an option called Featured Free to the Roku home screen, where you'll find links to content from not only the Roku Channel but also other providers, including ABC, the CW, Fox, and streaming services such as Crackle, Pluto TV, and Tubi TV.
A Kids & Family area in the Roku Channel will feature more than 7,000 ad-supported movies and TV episodes from partners such as All Spark (Hasbro Studios), Lionsgate, and Mattel. It includes parental controls that let you monitor and limit the content your kids can watch via the Roku Channel.
Samsung TV Plus
Like models from other major brands, such as LG and Vizio, Samsung's smart TVs have their own free service—Samsung TV Plus—which offers more than 200 ad-supported channels featuring news, sports, and entertainment.
The latest news is that the Samsung TV app is now available on more Galaxy devices than before, as well as Samsung smart TVs. Also, last year the company opened up TV Plus to a wider audience by launching a web version. This makes it more like other free ad-supported services on this list, such as Pluto TV and Tubi.
One of the strengths of TV Plus is its roster of news channels, including ABC New Live, CBS News, Cheddar, LiveNow from Fox, NBC news, and Newsy, among others. Samsung has also partnered with Bloomberg Media to launch Bloomberg TV+, a 4K business/finance channel. (It was first 4K channel available on the service.)
Deals with ITV Studios, Banijay, and FreeSports brings shows including "Deal or No Deal" and "Hell's Kitchen." They join channels added last year that include Clarity 4K, with 4K travel adventures, and Moviesphere, home to hit movies and classic TV.
The service also includes a program guide, and on the main menu, you can click the My TV Plus link to set up personalization, including favorite channels, recent channels, and a watchlist that lets you add shows and movies you want to watch. There's also a continue watching option that returns you to previously viewed programs.
All Samsung smart TVs dating back to 2016 are able to access TV Plus.
Samsung TVs also have an app for Tubi TV, which is described below. You can find it in the app store on the Samsung Smart Hub.
Sling Free
Sling Free is the new ad-supported service from Sling TV, which offers a cable TV-replacement service that combines live local broadcasts with cable-style programming. Right now Sling Free has about 100 live TV channels and about 40,000 on-demand shows and movies, and you don't have to register or provide a credit card. You do need to set up an account, though.
While not especially deep, the content library is pretty diverse—you can binge on series ranging from "Rick & Morty" to "Hell's Kitchen" to "Forensic Files," plus some movies. You can also check out what's trending for paid Sling TV subscribers.
Sling Free is available on a wide range of devices, including Amazon Fire TV, Google Android and Chrome devices, Apple TV and mobile devices, Roku players and TVs, and smart TVs from LG and Samsung. You can also access it via a web browser.
Stirr
Stirr is an ad-supported streaming service launched by local TV broadcaster Sinclair. Although not as well-known as many other free streaming services, Stirr offers local content plus a mix of national news, sports, entertainment, and digital-first channels, as well as a library of on-demand video titles. Right now it has about 100 channels and 5,000 hours of programming.
Sinclair now has a headline news service that will appear on Stirr and other Sinclair affiliates. In addition to original content, the lineup will include fare from Sinclair's network of local broadcast stations.
When you sign up for Stirr, you select a city near you so that you can receive local news and other content on the 24-hour Stirr City channel. The other channels aren't that well-known, but they include Cheddar, FailArmy, NASA TV, Stadium, and World Poker Tour. You can also watch chef Gordon Ramsay on "Hell's Kitchen" and "Kitchen Nightmares," and classic movies on an American Classic channel.
The service has added several new channels featuring shows such as "CSI: MIami," "The X Files," "The Commish," and "21 Jump Street." It has older game shows, such as "Deal or No Deal" and "Family Feud," and older movies, such as "Bernie" and "Hit by Lightning."
Stirr is available on Amazon Fire TVs and streaming players, Apple TV and iOS devices, Roku TVs and streaming players, Android smartphones and tablets, and computers. You can download the Stirr TV app from Google Play or the Apple App Store, add it as a channel on Roku, or watch it on the Stirr website.
TiVo+
This ad-supported streaming service has been around for a few years. Unlike most other ad-supported services on this list, TiVo+ is available through only one hardware platform—you have to own a TiVo device, either a TiVo DVR or TiVo Stream 4K.
TiVo+ has more than 160 free channels; the service is powered by several services, including Xumo (see below) and Pluto TV, and will offer older TV shows such as "3rd Rock From the Sun," "America's Funniest Home Videos," and "21 Jump Street," as well as content from Cheddar, Hell's Kitchen, TMZ, Outside TV, PowerNation, and FailArmy.
It also has news from 12 live news channels, including NBC News Now, USA Today, and Sky News. There are also 12 live sports channels, including Major League Baseball, Major League Soccer, World Poker Tour, motor sports, outdoor sports, and more.
TiVo now has its own streaming player, called the TiVo Stream 4K, to compete with players such as Apple TV and Roku. The company is a now wholly owned subsidiary of a company called Xperi, which is the parent to brands including DTS and Imax Enhanced.
Tubi TV
This ad-supported service has more than 20,000 titles, including selections from the libraries of Lionsgate, MGM, Paramount Pictures, and Warner Bros., plus networks including A&E, Lifetime, and Starz.
The options range from old (and probably best-forgotten) Chuck Norris films to classic indie titles ("Requiem for a Dream") to more recent acclaimed movies such as "A Rainy Day in New York." You'll also find full seasons of TV shows ranging from oldies ("The Honeymooners") to more recent fare ("Dead Like Me").
There are also now some Tubi Originals, including "War of the Worlds: Annihilation" and "Mysteries from the Grave: Titanic."
Tubi is now owned by Fox (separate from 21st Century Fox, now owned by Disney), so the service has a slate of new programming that includes "The Masked Singer," "Hell's Kitchen," and "Gordon Ramsay's 24 Hours to Hell and Back." Back seasons are available, and new episodes hit the service after they air on Fox.
It also has several programs based on the Lego franchise, specials starring Garfield, and some programs from Mattel featuring characters from Barbie and Monsters High. The company also has a deal that brought six seasons of "Barney & Friends" to the service.
Last year Tubi launched "News on Tubi," which features content from ABC, CBS, Fox, Bloomberg TV, NBC News Now, Fubo Sports Network, and Black News Channel, among others.
The family focused Tubi Kids features more than 1,200 age-appropriate movies and television shows, according to the company. Most of the new Lego series, as well as "Barney," "The Land Before Time," and a "Jumanji" animated series, appears on Tubi Kids.
Tubi has also launched a dedicated Spanish-language section, called Tubi en Español, with more than 800 titles within the Tubi app.
You don't have to register for Tubi TV, but if you do, you get some perks, such as being able to resume play from where you left off and keep track of what you've watched.
Tubi is available on Android and iOS devices, Amazon Fire TV, Apple TV, Roku streaming players, PlayStation and Xbox game consoles, Samsung and Sony smart TVs, Comcast Xfinity X1 boxes, and the web.
Vizio WatchFree+
In much the same way that LG has partnered with Xumo for its Channel Plus service, Vizio teamed up with Pluto TV for its ad-supported WatchFree+ streaming service. But since its launch in 2018, it has also added its own roster of channels.
At the end of last year, Vizio added free ad-supported video-on-demand titles to the service, so Vizio SmartCast users can now access thousands of on-demand titles along with hundreds of current WatchFree+ live streaming channels, all with no subscriptions or logins. Among the studios providing on-demand content are Disney Media & Entertainment Distribution ("Daredevil," "Alien: Resurrection"), Lionsgate ("Southpaw," "The Founder and Lion"), Sony Pictures ("Air Force One," "Tears of the Sun"), and Samuel Goldwyn ("The Boondock Saints," "The Woman in Black 2").
During the pandemic, WatchTV+ added 30 new channels, spanning news, entertainment, lifestyle, DIY, sports, comedy, and music. That includes lifestyle content from USA Today and CBC News, as well as sports from the Fubo Sports Network, celebrity and entertainment news from TMZ, and sci-fi programming from Dust.
WatchFree+ is available to all Vizio SmartCast TV owners. The content can be found under a WatchFree item on the SmartCast menu bar. WatchFree is also treated as its own input on SmartCast TVs, so you find it by pressing the Input button on the Vizio TV remote control.
Vudu
Last summer, Vudu, which had been owned by Walmart, merged with Fandango's FandangoNow service into a single entity that is retailing the Vudu name. (But on my TV it's called Vudu Fandango.)
Although the service's main focus is on newly released big-budget films to buy or rent, there is a growing selection of free, ad-supported movies and TV shows, which you can find in the "Free" section of the top nav bar on the Vudo home page.
Titles are organized by categories such as TV and movies, but also by genres such as Action, Comedy, Horror, and Family & Kids. The rotating collection includes hundreds of popular older movies, such as "Meatballs," series fare such as "Jurassic Shark," and TV shows such as "3rd Rock From the Sun" and "Hell's Kitchen." There are many titles that you'll also see on the other free services.
There is now a recommendation feature that helps you find shows and movies based on what you've watched.
To access the free content, you need a Vudu account, but you don't have to provide payment information.
Watchyour.TV
Fans of classic TV shows and movies might want to check out Watchyour.tv, a free, ad-supported service from TVS Television, which claims to be the fourth-oldest commercial-TV network in the country.
The content is organized into general-interest "networks," such as Home Shopping, Sports, Movies, Entertainment, and Kids & Family, then broken down further into subcategories. It has a program guide for live TV, plus movies and TV shows on demand.
For example, there are six sports channels, including TVS Sports Network, TVS Classic Sports, TVS Women's Sports Network, and TVS Boxing Network, and five movie channels, including TVS Classic Movies, TVS Drive In Movie, and TVS Nostalgia Movies (a Fred Astaire movie was playing recently).
The service also has a "DVR," but it's more like a catch-up feature that lets you scroll through each channel's offerings over the past seven days and then stream.
When we checked, you could watch older movies ("Zulu") as well as classic TV shows, including "The Alfred Hitchcock Hour," "The Dick Van Dyke Show," and "The Beverly Hillbillies."
Watchyour.tv is available on a number of devices, inside or outside of the home, including iOS and Android smartphones and tablets, Amazon Fire TV and Roku players and televisions, Apple TV players, and Android TVs.
Xumo
Xumo is an ad-powered streaming video platform that offers live and on-demand content from more than 190 channels. It is now owned by Comcast, which purchased the service in February 2020.
Unlike many other free options, Xumo focuses on premium-branded channels. It now has 200 digital channels of free programming across 12 genres, including sports, news, kids and family entertainment, live events, comedy, lifestyle, and movies.
Content on Xumo includes programming from ABC News Live, Antiques Roadshow U.K., Fox Soul, FuboTV, Deal or No Deal, History Channel NBC News Now, and the PGA Tour. Newer deals include content from BeIn Sports Xtra and America's Test Kitchen.
It also has Black News Channel, with programming created specifically for African American audiences. A recent deal is bringing three new curated channels from Telemundo, which will include over 3,000 hours of Telemundo scripted shows, reality TV, news, sports, and more.
In addition, the service has about 10,000 on-demand titles, thanks to deals with Magnolia Pictures, Relativity Media, Broad Green Pictures, and A24. You can watch Xumo on a good number of smart TVs, iOS and Android smartphones and tablets, Apple TVs (via AirPlay), and Amazon Fire TV and Roku streaming players and televisions.
YouTube
You might think of YouTube mainly as the home of user-created content, but the site also has movies in the Free to Watch section under Movies & Shows. The ad-supported offerings are different from those on YouTube Premium (formerly known as YouTube Red), which bundles videos, original movies, TV shows, and music as part of an ad-free plan that costs $12 per month.
YouTube recently upped its free TV roster, adding about 100 shows, with nearly 4,000 episodes in all. They include many familiar titles you'll also find on other services, such as "Hell's Kitchen" and "Kitchen Nightmares," "Unsolved Mysteries," and "21 Jump Street."
When it comes to movies, you'll find everything from older, bigger-budget Hollywood fare ("The Greatest Story Ever Told," "The Terminator") to animated movies ("The Reef") and documentaries ("Supersize Me").
The lineup changes periodically. A few months ago, we were able to watch "Bull Durham," but it's no longer listed. So be sure to circle back for up-to-date options.
YouTube is widely available on the web, smart TVs, and streaming devices. It's available on Amazon Fire TV since a dispute between Google and Amazon has been settled.
Consumer Reports is an independent, nonprofit organization that works side by side with consumers to create a fairer, safer, and healthier world. CR does not endorse products or services, and does not accept advertising. Copyright © 2022, Consumer Reports, Inc.