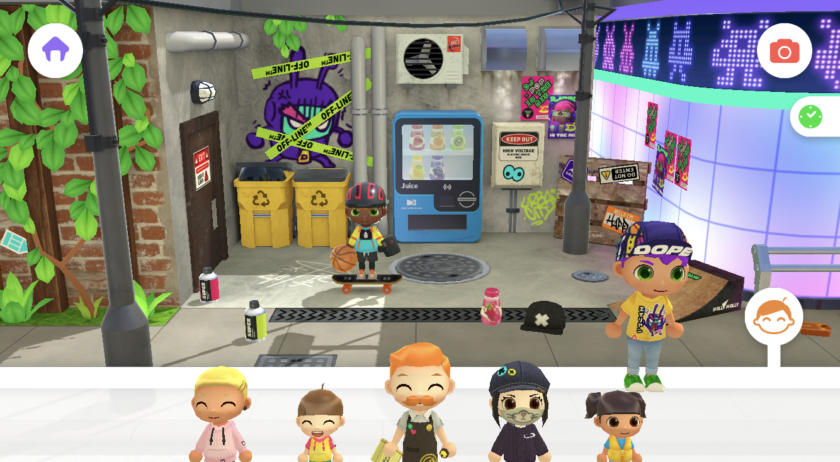 Welcome to Learningworks for Kids Game Vocabulary for Parents! In this series, we are highlighting some key gamer vocabulary for busy parents and defining the key executive functions that can be strengthened through play. This video will focus on the term Sandbox Games. Click below to watch the video and learn more. The transcript is also provided below for your convenience. A special thanks to our videographer J.R. for his work on this awesome video!
Hi and welcome to LearningWorks for Kids's Gaming Vocabulary for Parents. This is a video series where we will be taking some of the most common gaming terms and vocabulary and breaking down their meaning and how these terms can help you understand the executive functioning skills behind your child's favorite games. Like what you see? Then be sure to visit us at learningworksforkids.com to read our educational blogs, read our game reviews, and learn more about how to create a balanced play diet for your child. 
Today we are going to be talking about the video game genre known as sandbox games. When you hear this phrase, the image might come to mind of a child sitting in the sand among a bunch of plastic toys, building castles, moats, and cities only to tear them down and start all over again. If this is what you're thinking of, you're really not that far off. Sandbox games give the player a great deal of freedom in how they approach gameplay and the goals of the game, if there are any to start with. Sandbox games such as Elite: Dangerous, The Sims, and Minecraft all encourage free play, meaning that the player can simply build, explore, or destroy without being constrained by a narrative or other devices that encourage structured play. 
So what do these types of games teach our children? Well, free play is an important part of development. In order to have a balanced play diet, children need time to engage in imaginative free play in order to build their sense of creativity as well as various executive functioning skills. When your child tries building something new in Minecraft, or creates a house they would like to have in the Sims, they are experimenting with free play. Younger kids can even engage in digital free play with games such as Toca Life World, a game where you create a character and, in the tradition of paper dolls, put them in various scenarios where they can engage with other characters on the screen. The narrative, if there is any at all, is created entirely by the child through play. 
So how can your child use the skills they learn from sandbox games in the real world? Well, encouraging free play that is outside of the digital realm can help them build these skills in the same way while balancing out their play diet at the same time. Take your child to a state park or beach and encourage free exploration of the area. For kids of all ages, a bucket of Legos is a perfect way to allow for free play and to join in the fun by making some cool structures alongside your child. If you're feeling like taking the dive into digital freeplay, ask your child to show you how to build something in Minecraft. You may find that, as an adult, you've been missing the creative opportunities that sandbox games can provide. 
Well, that's all the time we have for today. If you'd like to watch more videos like this, go ahead and hit the subscribe button. We publish new content every week so you can learn how to set up your child's play diet. To learn more visit learningworksforkids.com