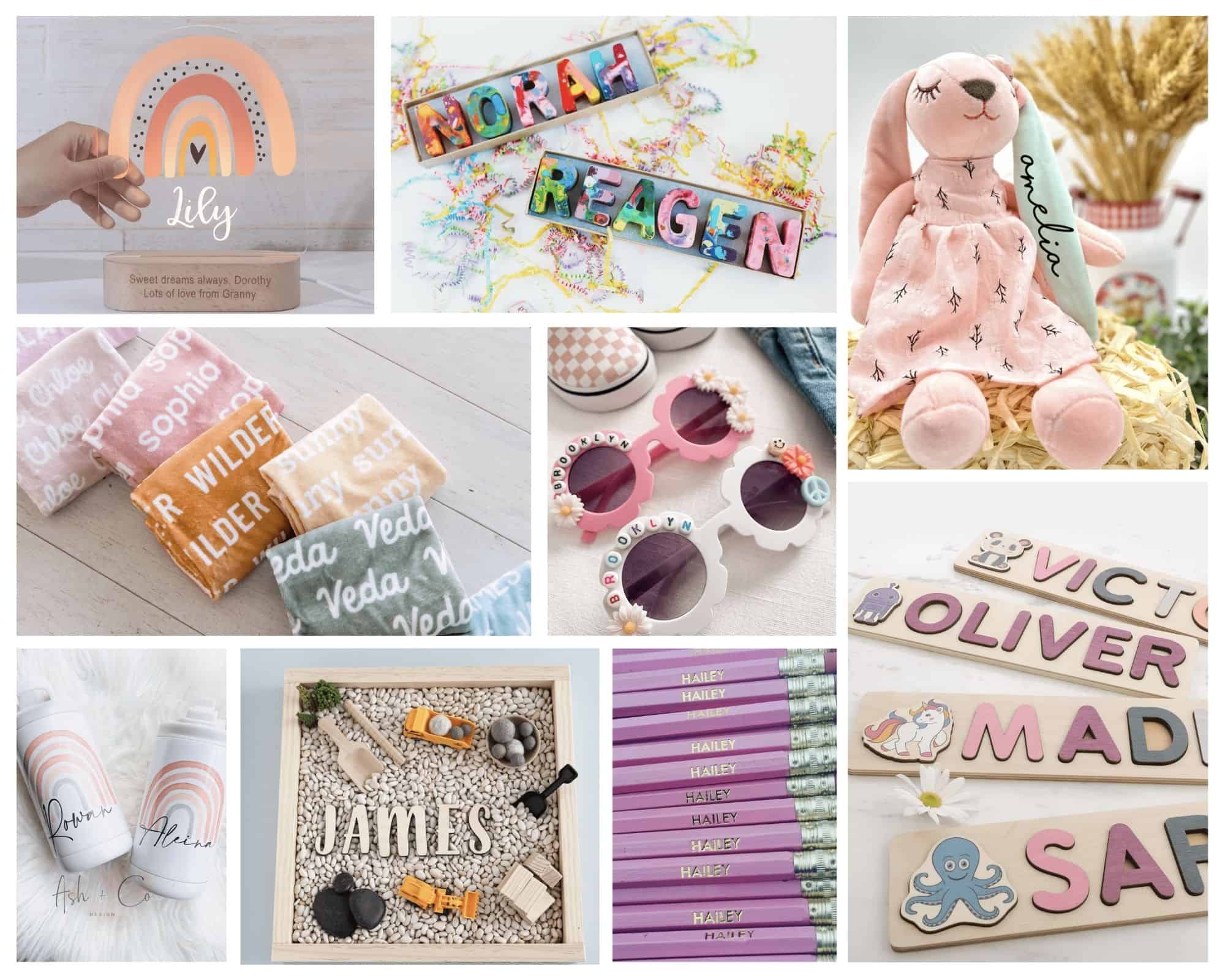 Photo Credit: Etsy
By using this site, you agree to our Terms of Use. This post may contain affiliate links. Read our disclosure policy.  As an Amazon Associate I earn from qualifying purchases.
Follow us on Instagram for more fun ideas for kids!
Children love gifts. They are excited by both the suspense of opening a present and the benefits of receiving gifts, such as feeling loved or pampered. 
When you give your child personalized gifts for kids, they will feel even more special because these gifts are just their size! They are an excellent way to make sure that your child feels loved. 
This will make them feel unique and special, and they will love using these items and showing them off to their friends. Let's take a look at a few of the best.
Image: Etsy/ArtToTheExtreme
You can make your child's birthday gift a little more exciting by including these personalized rainbow crayons, great for any child! 
Use the letters in this set to spell out your child's name or a word of your choosing, or to create a custom phrase. The possibilities are endless. 
The crayons come in a brightly colored gift box with the recipient's name or a special message embossed on the front. There's no doubt that including this in your Easter basket is a wise decision!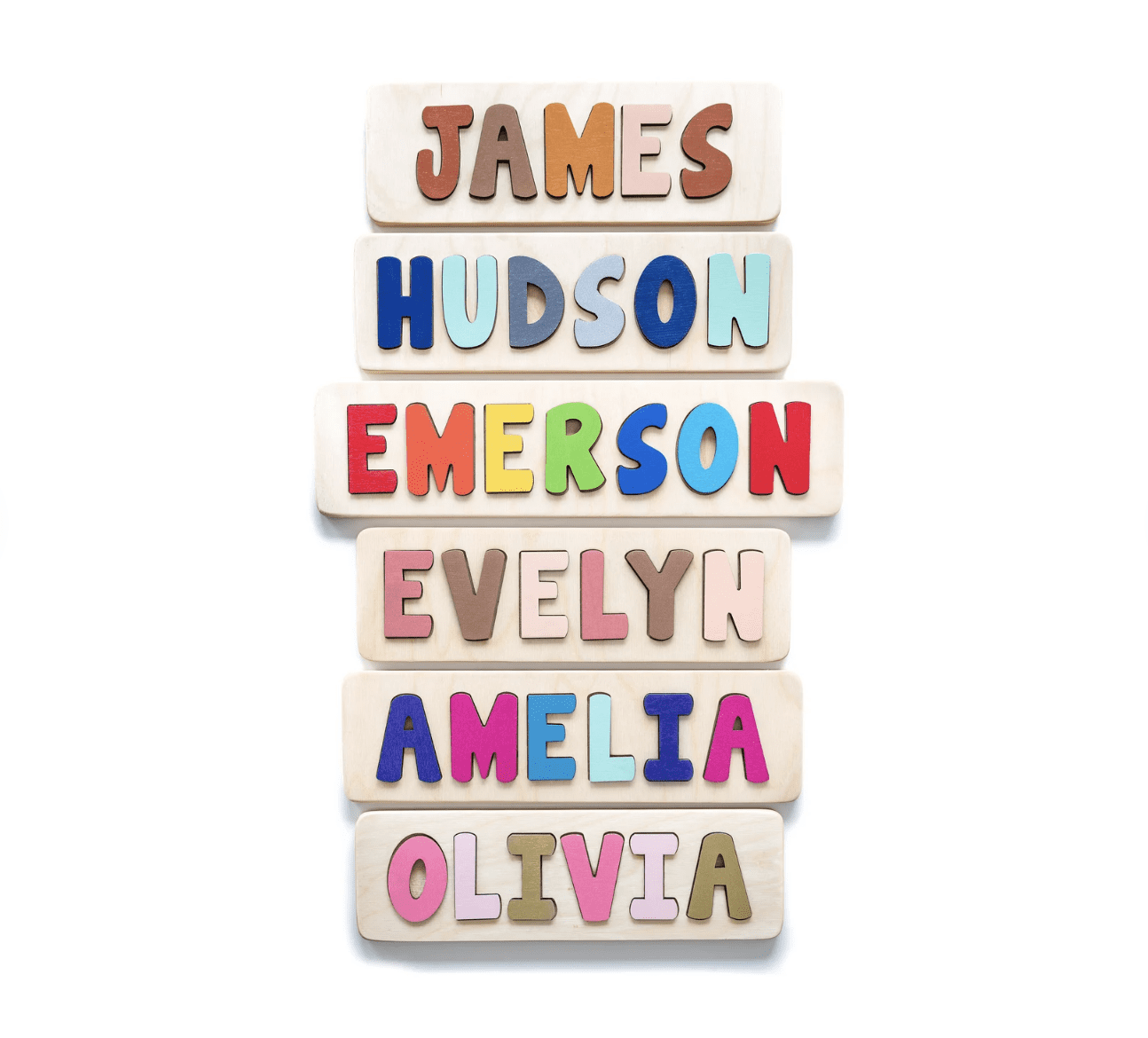 Image: Etsy/BloomOwl
These personalized wooden name puzzles make the perfect gift for kids! A fun and educational toy, these name puzzles are a great way to encourage letter and name recognition. 
Made of high-quality baltic birch, these puzzles are 4.5″ tall and the length varies based on the length of the name. The puzzles typically range from 4.5″ to 30″ long. 
A fantastic learning toy for baby showers and as a new baby gift, these name puzzles are sure to be a hit!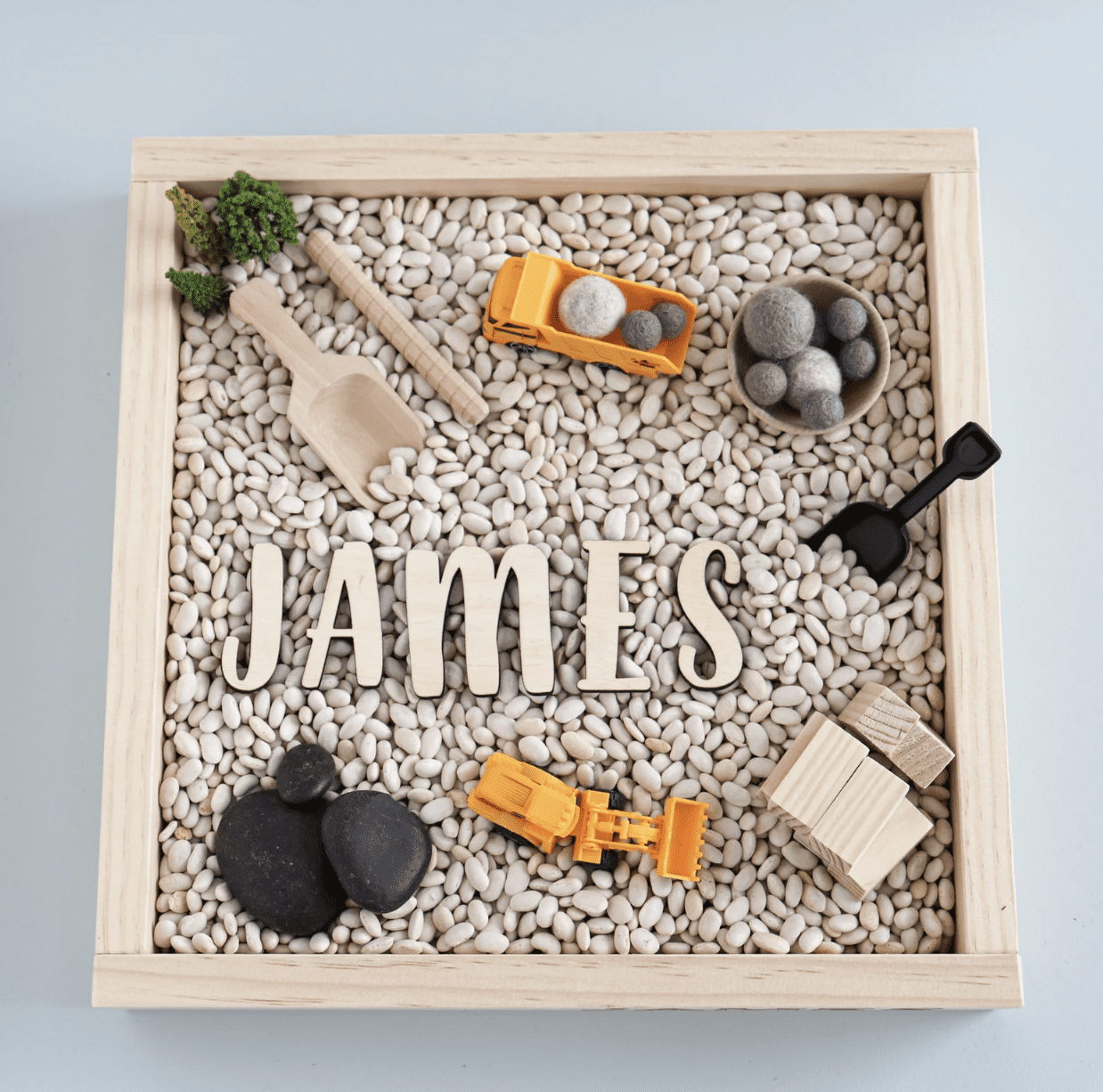 Image: Etsy/ModernSilo
This construction-themed sensory kit will be sure to please! It includes everything they'll need to have a good time while learning about their senses in the process. 
Each kit is unique and includes a personalized name in wood letters, making your child feel even more special than they would otherwise. 
What's more, the tray can be customized to your specifications! This is a fantastic kit for little builders and explorers, and it is a must-have for any home.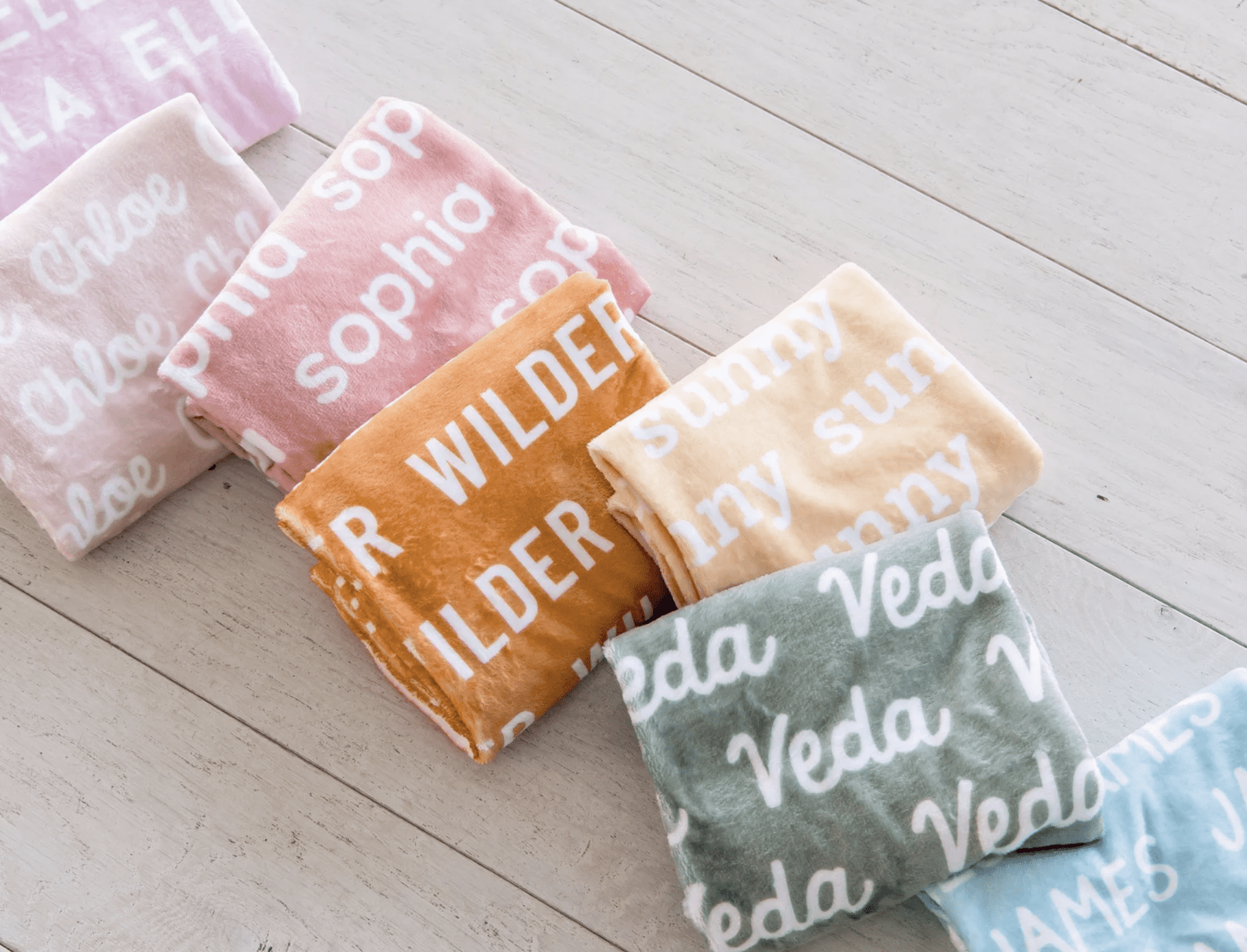 Image: Etsy SugarHouseSwaddles
This personalized blanket is available in two sizes as well as a variety of colors to choose from. 
Made of fleece, the blanket is incredibly plush and comfortable to cuddle up with on a cold winter night. 
Whether you're curling up on the couch or taking a long road trip, it's the perfect companion for either occasion. The best part is that it can be customized to include the name of your special someone!
Image: Etsy/PlayWoodNamePuzzle
Made from wood plywood and painted with non-toxic wood paint, this puzzle is a great learning tool to help them learn how to spell their name. 
Custom Name Puzzle is a great way to make children feel special and help them to learn their own names at the same time. 
Name Puzzle helps them to develop many skills – motor skills, color, and shape recognition. This puzzle is also a perfect gift for a first, second, or third birthday!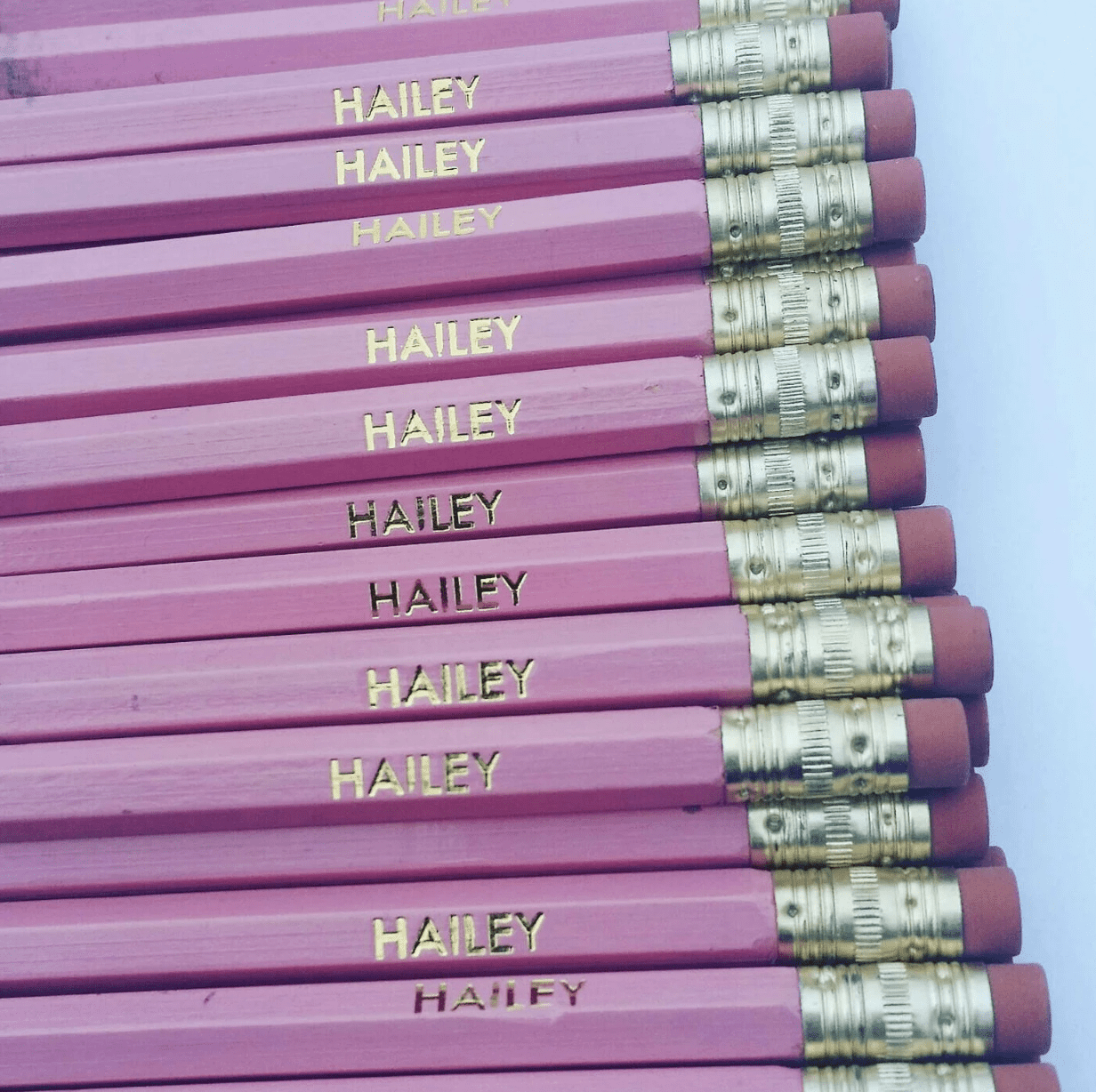 Image: Etsy/StampedGold
Personalized name pencils will help you to step up your stationery game! These one-of-a-kind pencils are ideal for use at school, work, or at home. 
With a personalized name, you can inject a little personality into any writing project. Teachers, classmates, friends, and family members will appreciate this gift. 
Give the gift of personalized writing tools this holiday season or for any special occasion!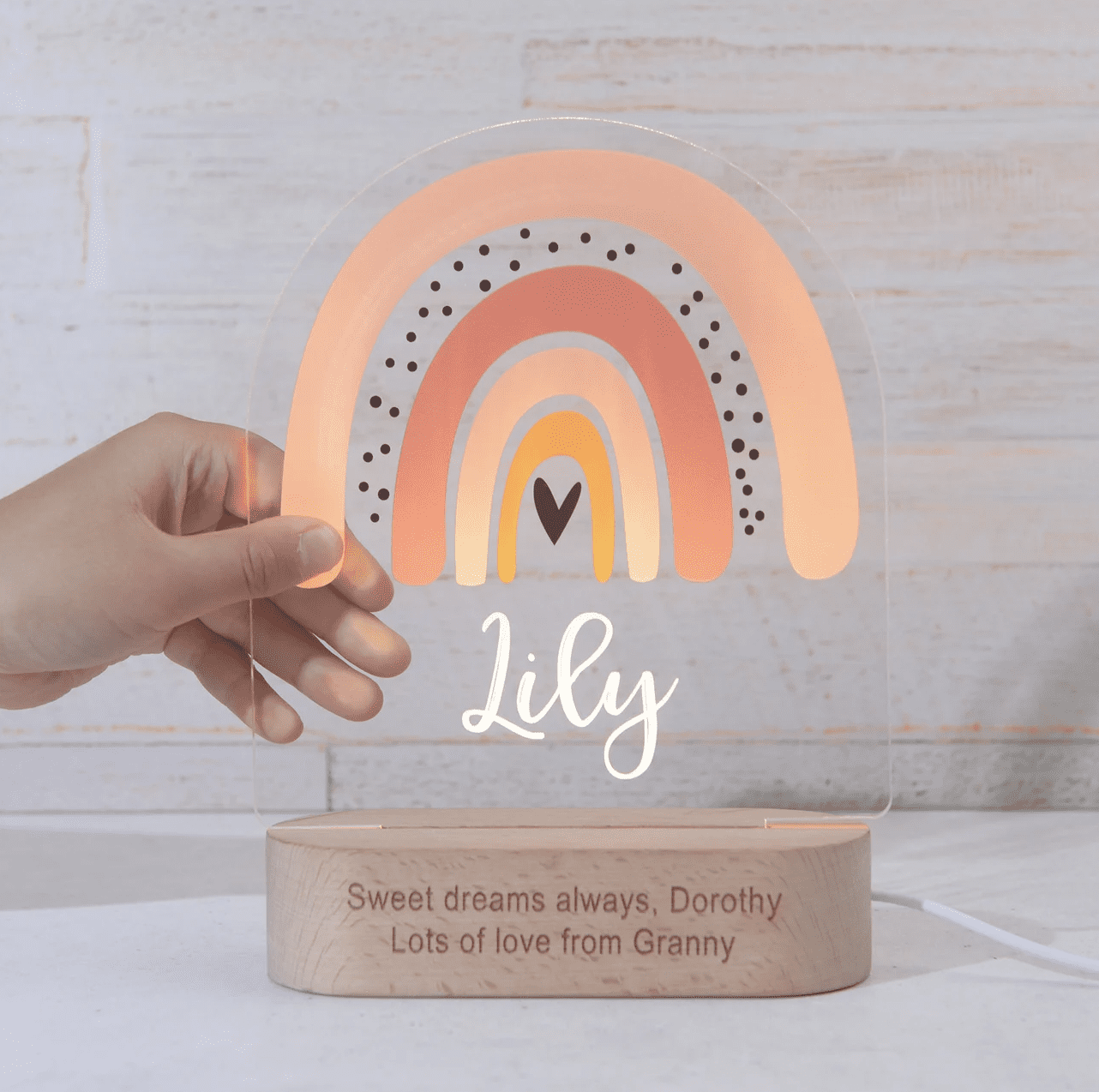 Image: Etsy/Tyuweddinggifts
With this personalized night light, you can add a personal touch to your child's nursery. This lamp comes with a custom name and image, making it a sweet and practical gift for new parents. 
The soft, warm light is perfect for nighttime feedings or when your child is afraid of the dark. 
Choose from five different styles to find the perfect match for your nursery decor.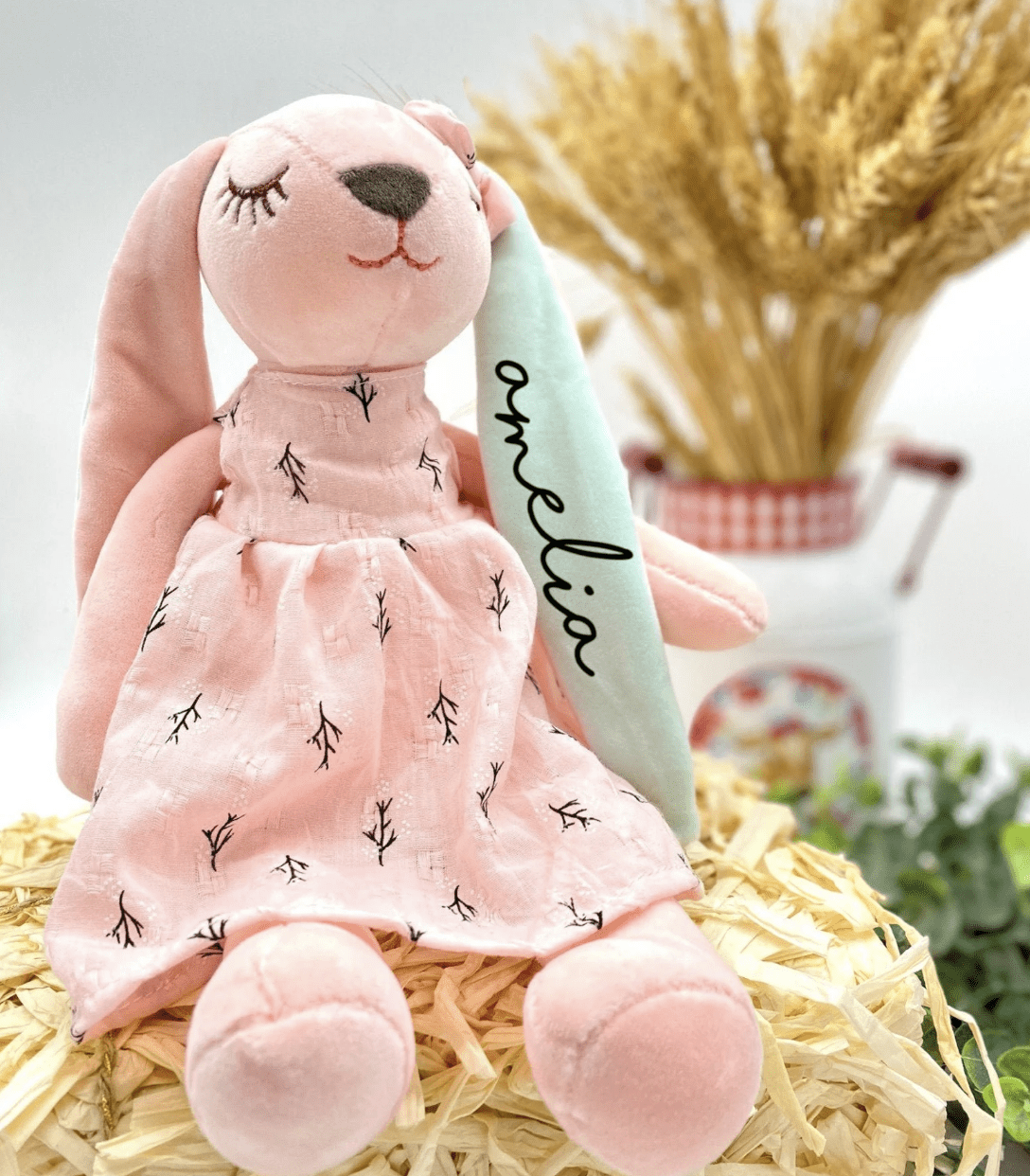 Image: Etsy/GloryParty
A must-have for all loved babies! Each bunny is made with love, just for you. The pink girl bunny measures 14″ (35 cm), while the blue boy bunny measures 15.5″ (40 cm). 
The bunnies are washable so make they are cleansed with a delicate setting less than 100 degrees F, and air-dried. They come in an elegant gift bag, ready to be gifted! 
You'll be able to see the joy on your little one's face right away, as it will make your little one's imagination explode!
Image: Etsy/LouisandFinn
Made of lightweight but firm resin, these colorful sunglasses feature your child's name (or fun wording) in black or pastel letters, along with custom flowers and peace signs. 
Use the personalized box at checkout to let them know what you'd like your child's sunglasses to say, what color font and flowers you prefer, and any other specific design instructions.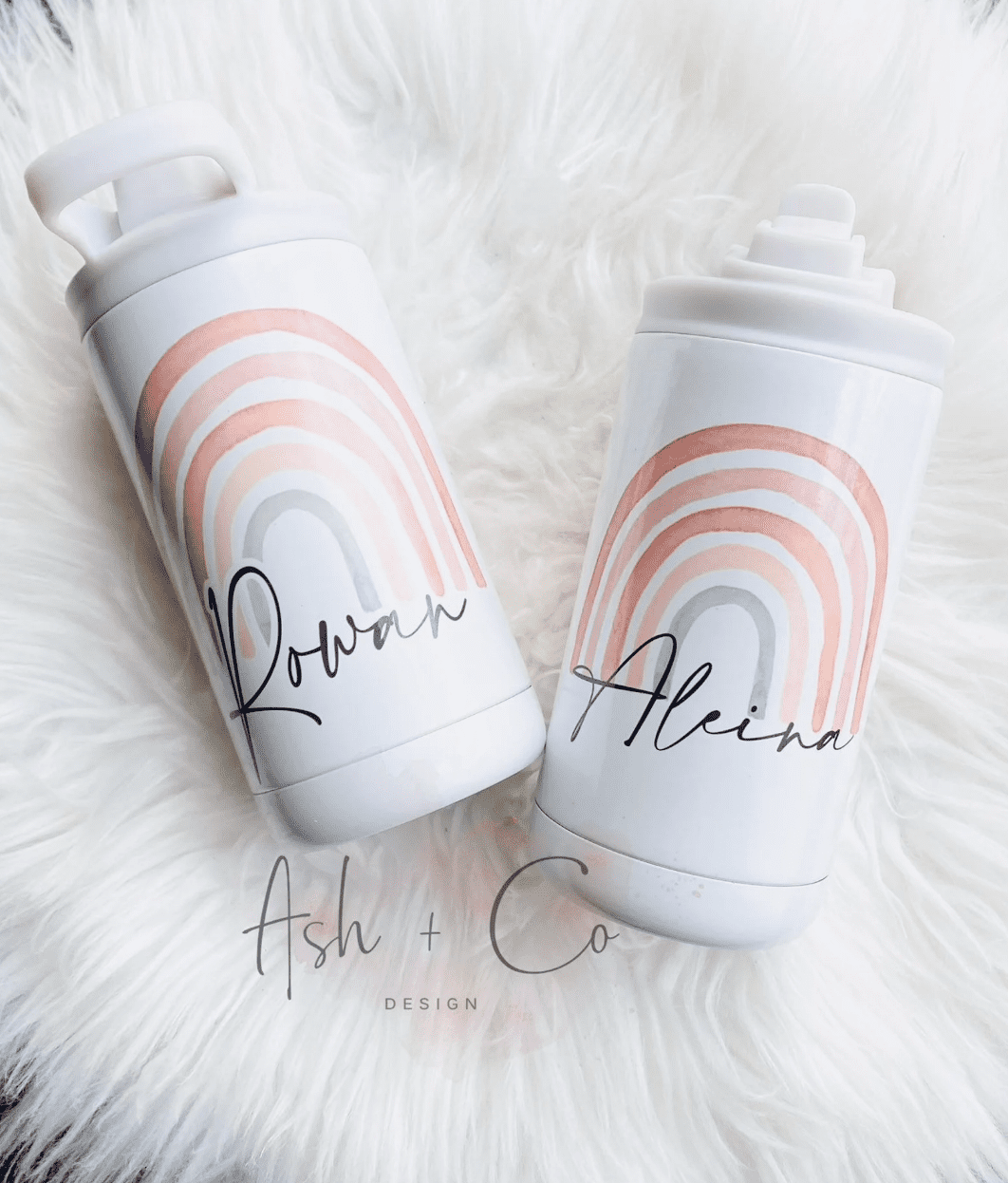 Image: Etsy/AshCoDesignsCA
The Rainbow Tumber is the perfect way to keep your child hydrated on the go. 
The high-end, food-grade stainless steel is immune to bacteria, and lingering odors, making it a safe and durable choice for kids. 
The beautiful design is printed into the finish and is permanent, so it will last through all of your child's adventures. The double insulation keeps drinks cold for 9+ hours, letting them stay refreshed.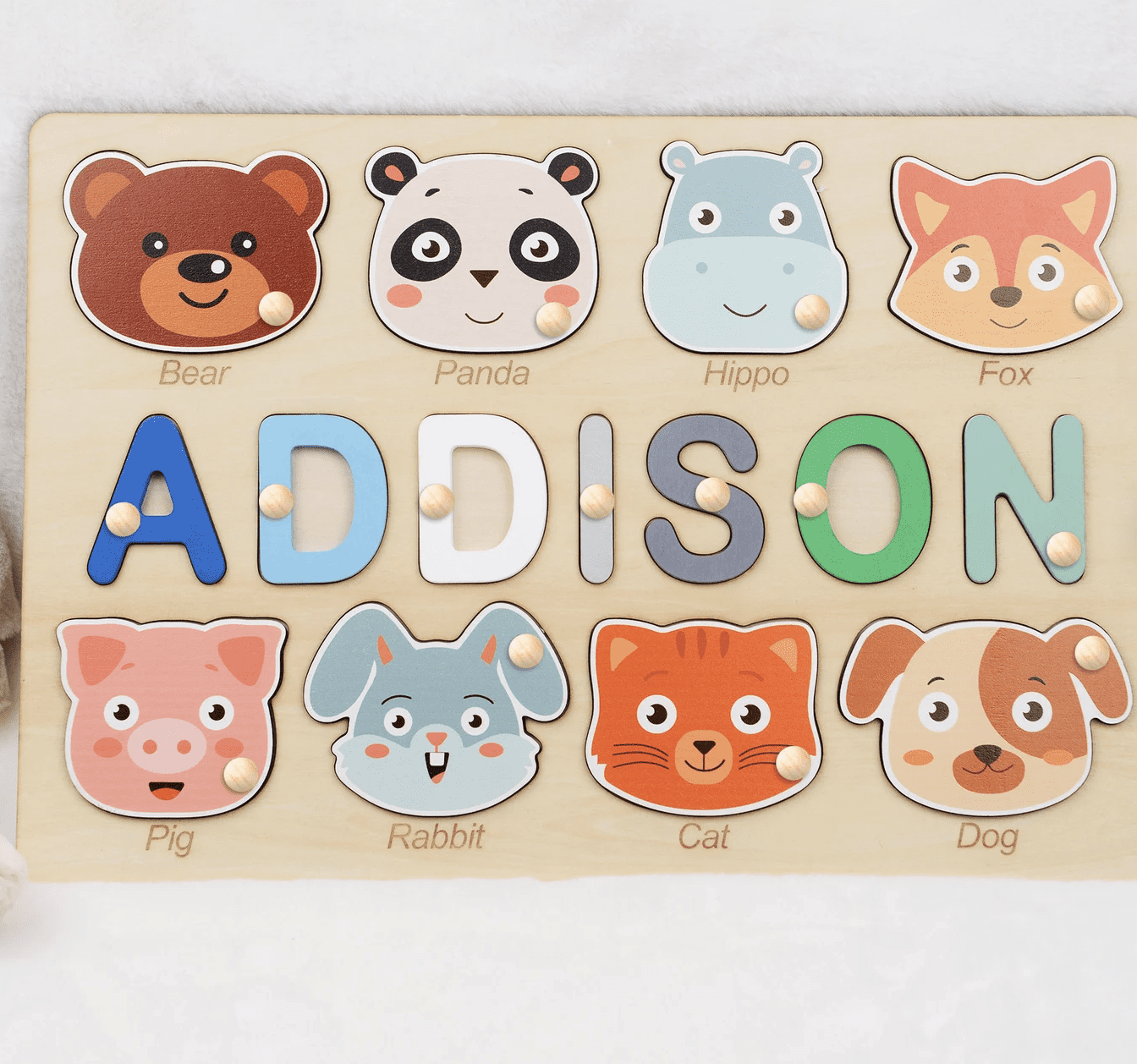 Image: Etsy/Tyuweddinggifts
This personalized wooden name puzzle is a unique and fun toy gift for 1-4 year olds. It's a great early learning tool that helps teach kids how to spell their name and identify different animals. 
The laser engraved letters and brightly painted animal heads make this puzzle both fun and educational. It's also a beautiful nursery decoration that adds a splash of color to any room.
Made from lightweight and soft linden wood, this puzzle is safe for kids to play with and is sure to be a favorite toy for years to come.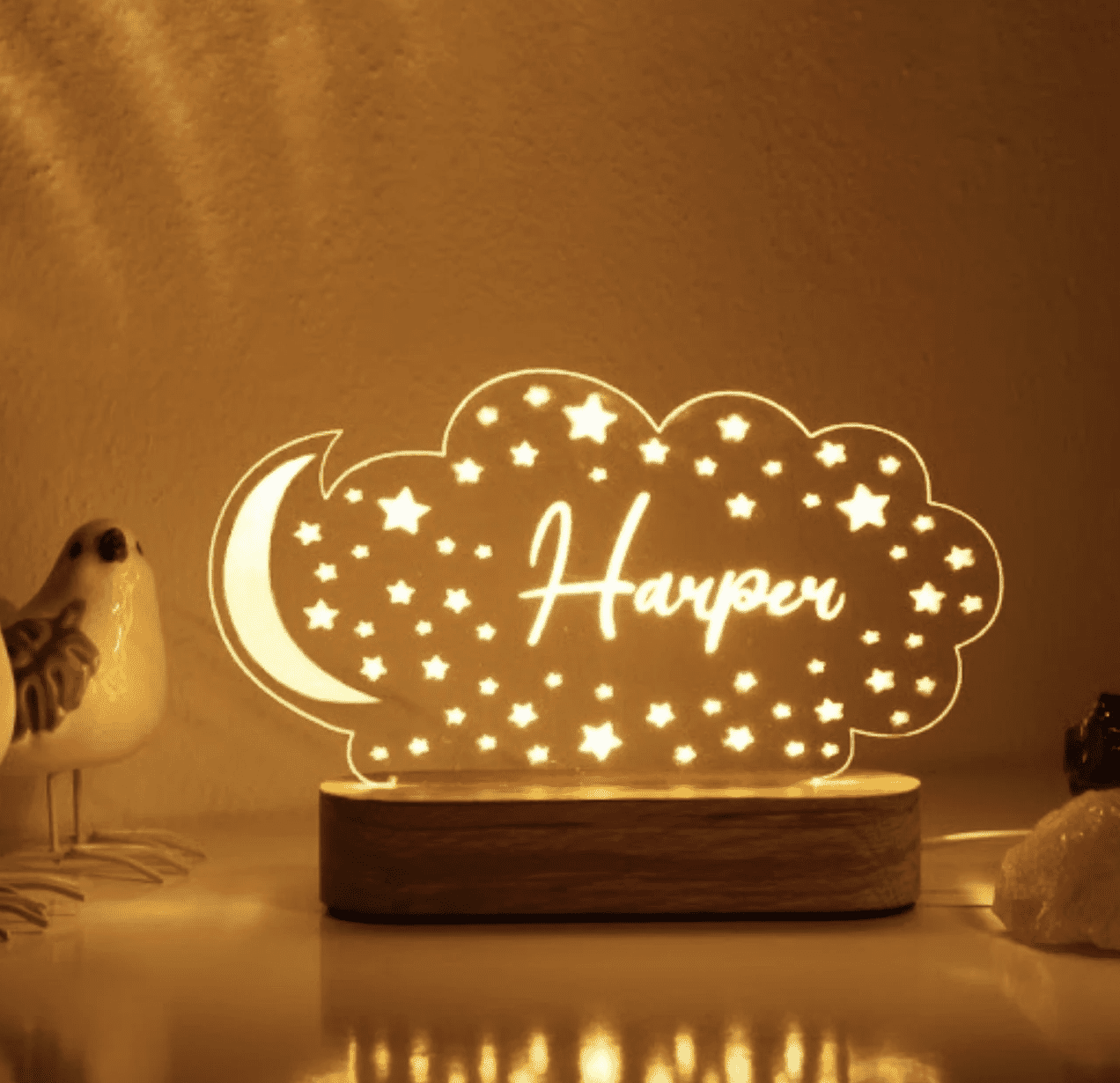 Image: Etsy/YourNameYourLight
If you want to add a touch of magic to your child's room, this gorgeous personalized night light is the perfect choice. 
It is made of plexiglass and wood, and it has a beautiful moon and stars design that can be personalized with your child's first and last name. 
You can give it as a gift for any occasion; it's the ideal way to decorate your child's nursery or bedroom.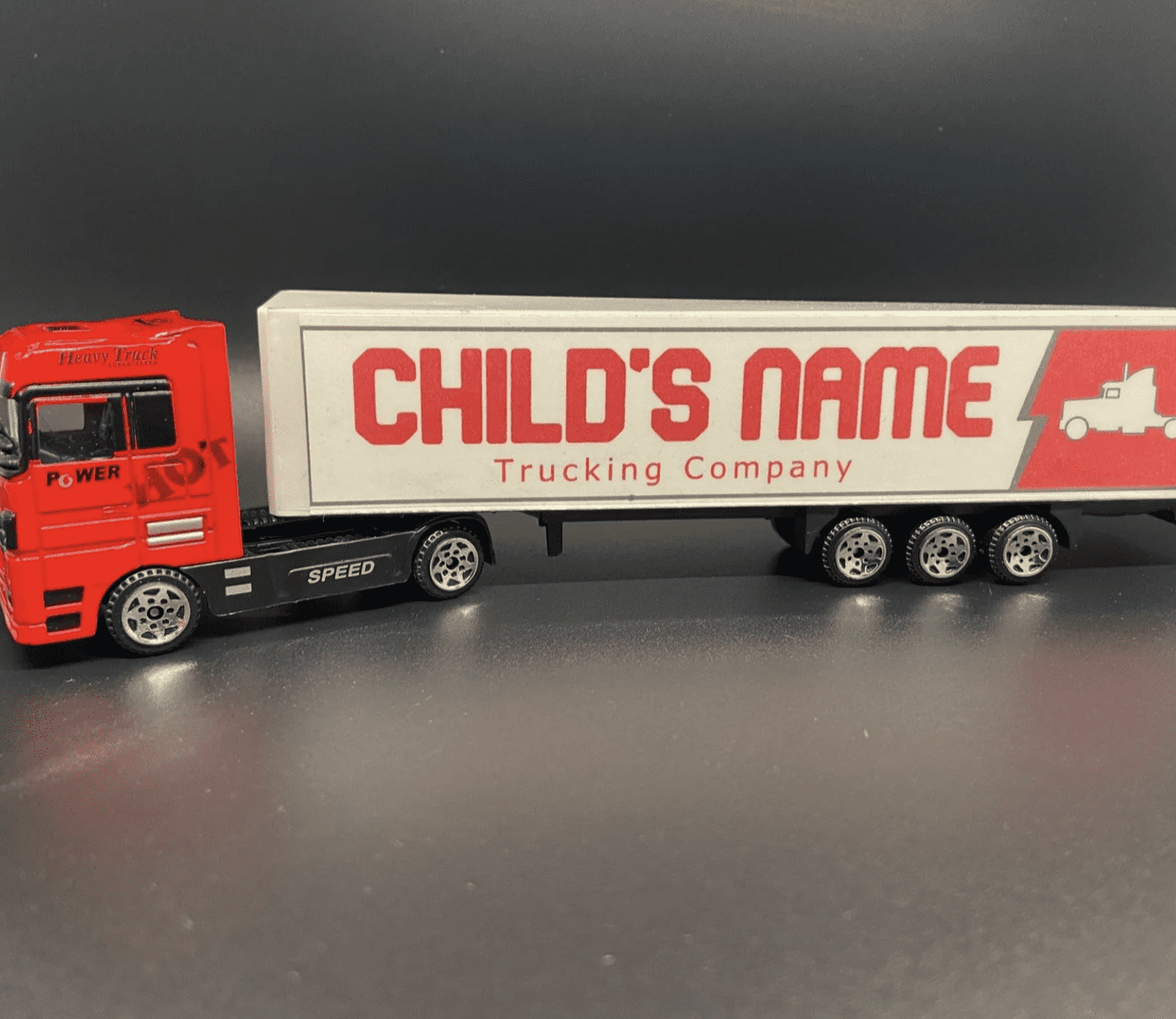 Image: Etsy/TrucksandmoreToys
Customized with your child's name on the side, this truck is perfect for any occasion – birthdays, Christmas, or just because! 
Your child will love seeing their name on their very own truck, and you'll love knowing that you gave them a gift that they'll cherish for years to come. 
Choose from baseball, football, soccer, basketball, and more images to create the perfect truck for your child. Then select their favorite colors and tell them what name you want on the truck.
Takeaway
Customized gifts are a wonderful way to show your child that they are special and loved, but if you want to be certain that the gift is truly perfect for them, it is essential that you get something that is tailored specifically to them. 
What could be more personal than a person's given name, right? Personalized gifts for children include night lights, puzzles, and toy trucks. 
You can find something for everyone on your list. So, whatever the occasion, make sure to get them something unique and personalized just for them!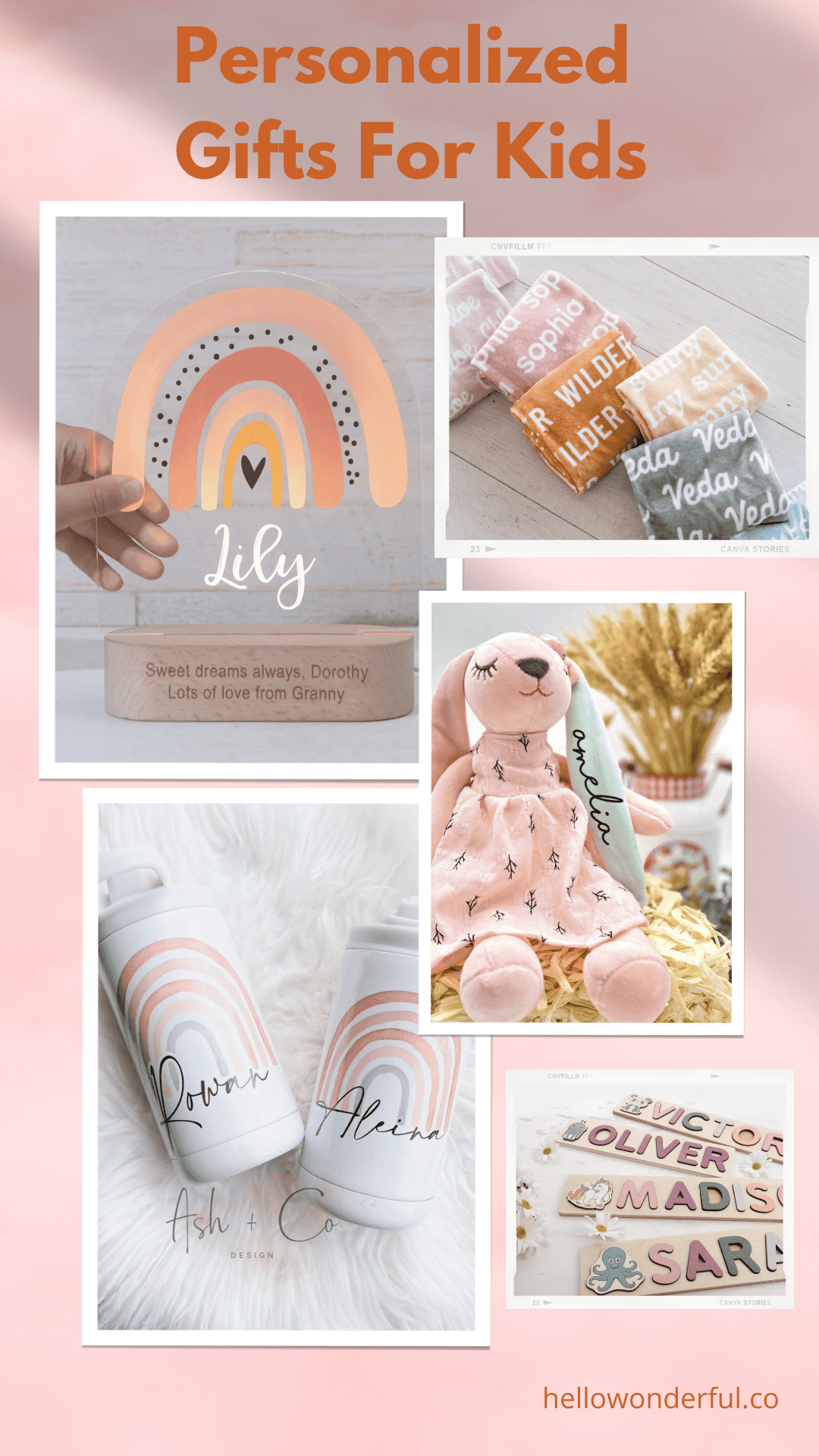 The post Creative Personalized Gifts For Kids That Also Make Great Birthday Gifts appeared first on hello, Wonderful.