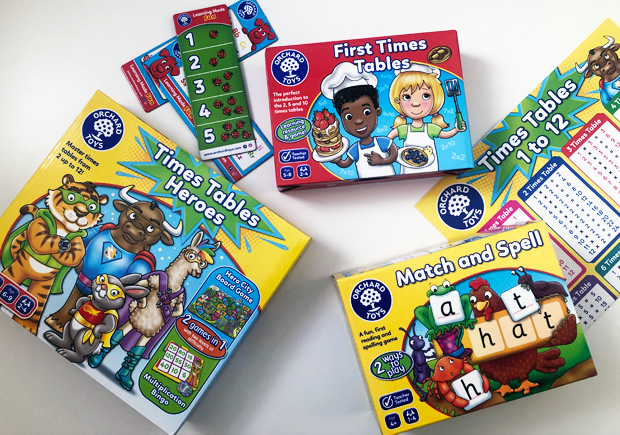 Back to School with Orchard Toys Educational Games
Autumn is here and the kids are back at school. It's time to get back into routines and time for learning even more new things!
Kids are curious creatures so are usually excited to learn new things and new skills but there's no harm in making it fun for them too by using games. The more fun they have, the more they'll practice and the more they'll learn.
We love the range of educational games from Orchard toys – they have so many great options for all ages and with different themes. In this post, I'll share three new teacher tested games that we have for my girls.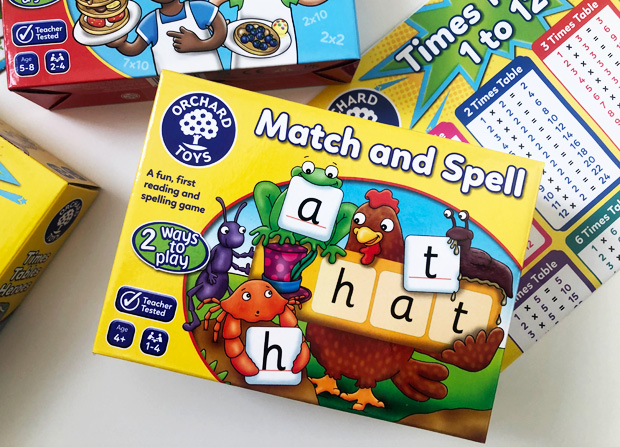 This is one of Orchard Toys' top 5 best-selling games and is a great game for pre-schoolers to enjoy. It encourages both letter recognition and phonetic word building and is perfect for children who are starting to want to learn to read and spell. Match and Spell promotes matching of pictures and words – starting with simpler 3-letter words and moving on to more complex 4-letter words.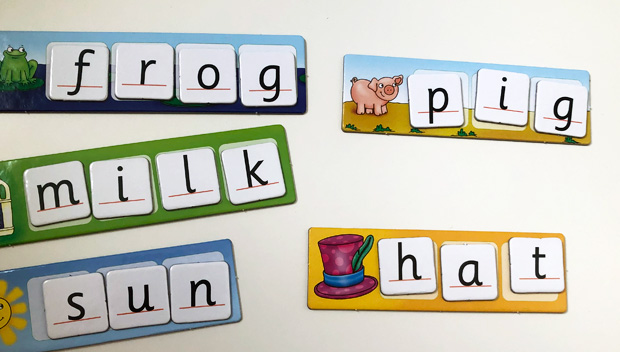 The game is recommended form age 4 and can be played independently or in a small group of up to 4 players.
The first way to play is to match the letter cards to their boards in the correct order – a simple matching game that teaches children to recognise the letter shapes and sounds. Once more familiar with these, children can start reading the words out loud.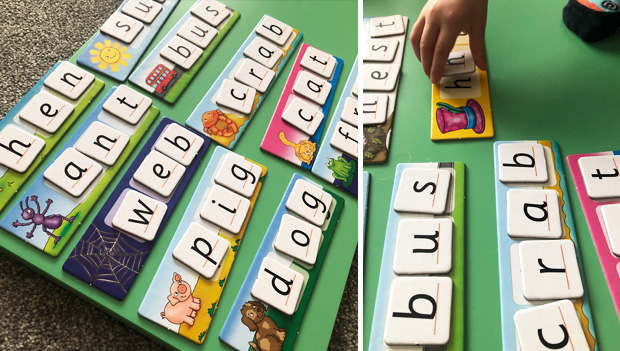 To play a more challenging version, turn the boards over to the blank side and try to spell the words with the letter cards.
We use this game for our 3.5-year-old, and she loves it! She is so proud of herself when she manages to write all the words. We are currently using it with the side that includes the letters and will move onto the blank side when she's a bit older.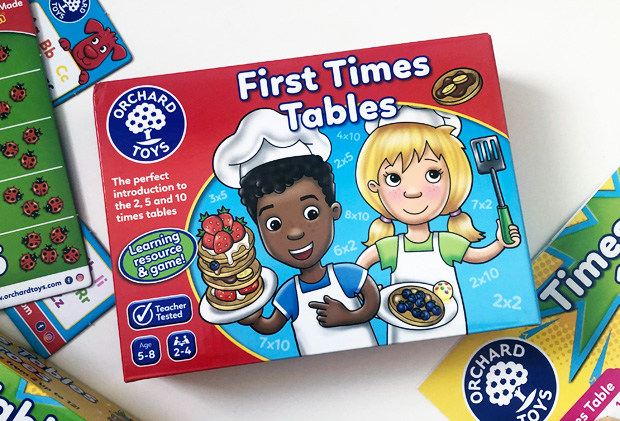 Now onto a game for my middle girl who is just about to start learning times tables. The First Times Tables Game is a great game that introduces the 2, 5 and 10 times tables to young children. It's a useful tool for parents to use to help teach their children multiplication and it's lots of fun to play too, of course.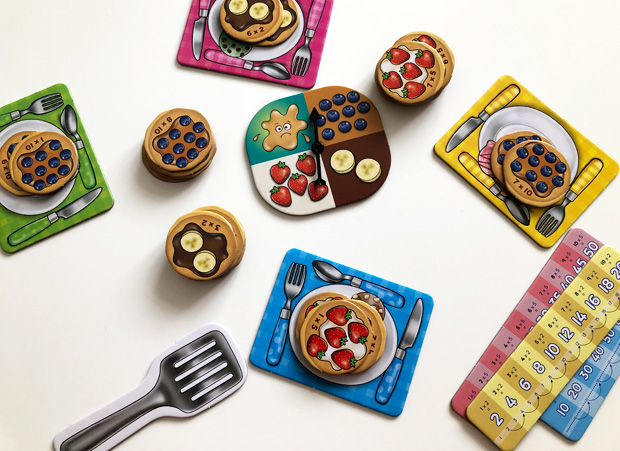 The game is recommended for children aged 5-8 years old and can be played with 2-4 players. The game has a food theme which is always a hit with my middle girl. It's a pancake flipping game! You play it by stacking the three choice of toppings into a pile each with the answer facing down. Each player gets a board with a plate and the person whose turn it is spins the spinner to see which topping they're assigned (or miss a go!).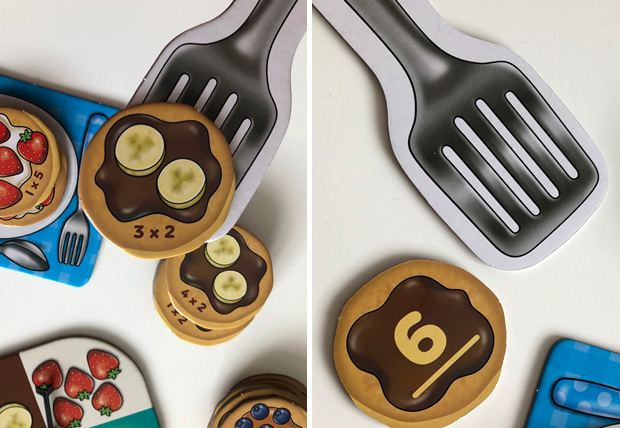 Then they try to work out the answer (on their own or with the 3 number line boards that come with the game) and then flip the pancake with the spatula to see if they got it right. If they do, they get to put the pancake on their plate. The player with the biggest pancake stack of correct answers is the winner!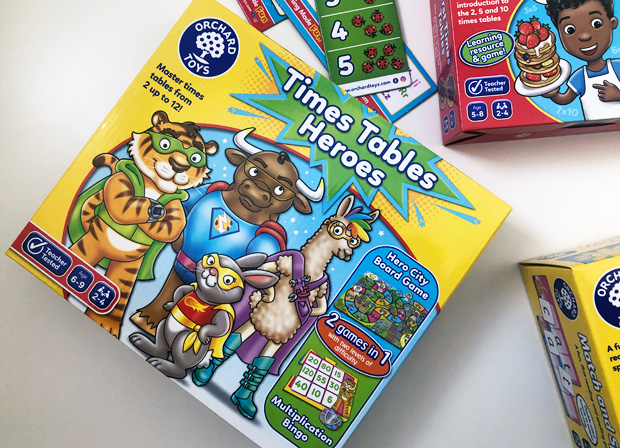 This is a 2-in-1 game for children aged 6-9 years old, especially for children in Y4 who are practicing for their Multiplication Tables Check as it lets you practice times tables 2-12 in a fun way.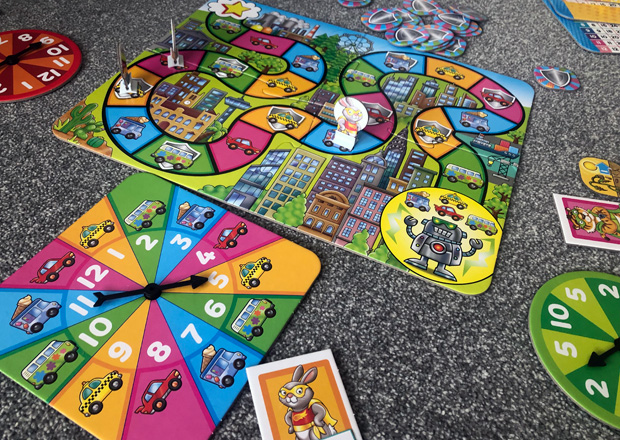 There are two ways to play – Hero City board game and Multiplication Bingo. In the Hero City board game version, players move around the board by spinning the spinners and solving multiplication sums. There are two spinners to choose from so that you can adjust the difficulty level. If you land on a shield square, you need to use your imagination to defeat the disaster!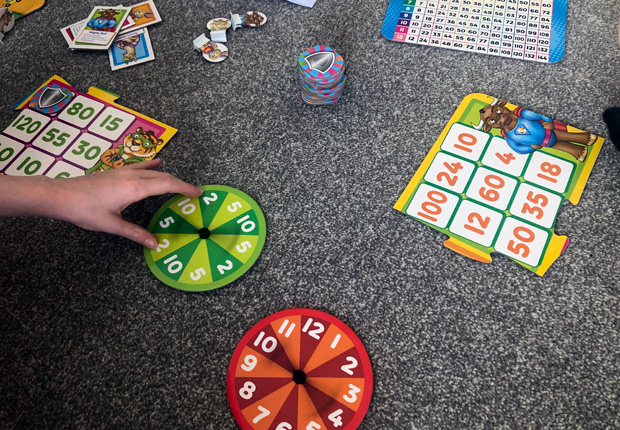 The Multiplication Bingo version is played by taking the board pieces apart and turning them over. You use the same spinners and cards and race to be the first to get three in a row – Bingo! Great for practicing recalling the times tables quickly. It's a great 2-in-1 game that both my older girls love playing!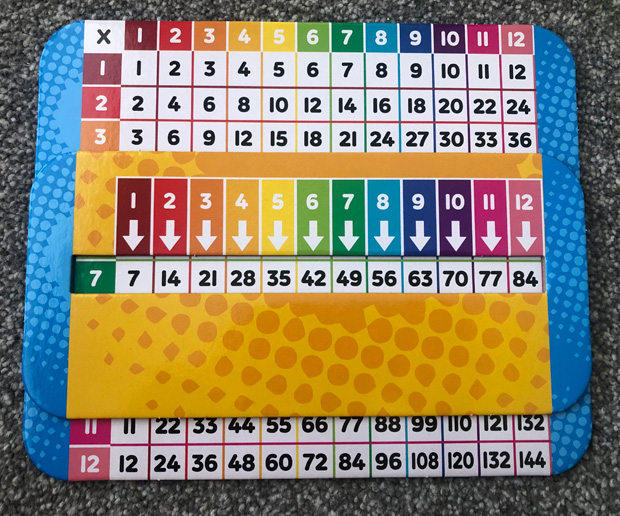 With this game, you also get a colourful times tables checkers which is great to use with the game but also handy for practicing times tables outside of the game.
These games were provided for this review. As always, all my reviews are 100% honest and all thoughts and opinions are my own.
The post Back to School with Orchard Toys Educational Games appeared first on A Mum Reviews.